It is part of an agreement with the Australian Space Agency and NASA made in October to build a rover that will explore the lunar surface, spearheaded by a number of businesses and research organisations.
The rover could land on the moon as early as 2026, according to the Australian agency.  
Stage one of the program will see up to two consortia receive up to $4 million to manufacture the rover which will go through a preliminary design review, according to a press release.
Then a single consortium will be chosen based on the review to develop the rover further, all the way until its launch and operations on the moon.
"The Australian space sector is going from strength to strength and this investment from the Morrison government is going to rocket it even further ahead," Minister for Science and Technology Melissa Price said.
"Through this program, Australian businesses will get to work closely with NASA, which will bring them into the focus of global space players."
As part of the 2019-28 Australian Civil Space Strategy, one of the key goals is to enhance international partnerships with leading nations to boost supply chain and global recognition.
The Trailblazer program is set to accelerate collaboration with the United States and "showcase" Australia's space capabilities, Minister Price told Space Connect in October.
"That's why we invest in space – not only does the technology that's developed improve our everyday life, but it drives growth across a range of industries and creates jobs for Australians across a range of skillsets."
Prior to NASA's Artemis mission – which will return astronauts to the moon by 2024 – several technologies will explore the lunar's resources to make way for human exploration.
The homebred built rover will have the ability to pick up and transfer lunar samples – broken rock and dust – to NASA's in-situ resource utilisation (ISRU) system on a commercial lunar lander.
The head of the ASA, Enrico Palermo, said the mission is an opportunity for organisations to "demonstrate their capability on the global stage" and provide more career paths.
"The opportunities that building and operating this rover will present to those involved will extend well beyond just this mission – it will set them up to seriously compete internationally well into the future."
It comes only days after the Queensland University of Technology announced on Friday it has developed a navigation and perception system to support a rover that could land on the moon as part of NASA's Artemis mission.
QUT researchers have created the navigation system that could support a small, autonomous 20-kilogram rover.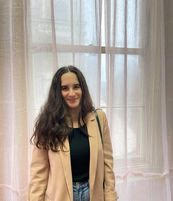 Bella Richards is a journalist who has written for several local newspapers, her university newspaper and a tech magazine, and completed her Bachelor of Communications (Journalism) at the University of Technology Sydney in 2020. She joined Momentum Media in 2021, and has since written breaking news stories across Space Connect, Australian Aviation and World of Aviation.
You can email Bella on: [email protected]
Receive the latest developments and updates on Australia's space industry direct to your inbox. Subscribe today to Space Connect here.