The National Space Mission for Earth Observation is a landmark space program for the Australian space industry that involves cooperation among several Australian government departments, US government agencies and NASA.
The program was announced in March this year as a central part of the Morrison government's budget.
Led by the Australian Space Agency (ASA), the program was designed to increase Australia's sovereign space capabilities and provide increased opportunities for jobs and investment within the industry.
The program would see Australia design and build four entirely Australian satellites for the purpose of collecting vital Earth observation data.
Working alongside the ASA would be the CSIRO, Geoscience Australia, the Bureau of Meteorology and the Department of Defence.
The program is "the most significant investment ever made in Australia's civil space sector" said former minister for science and technology Melissa Price in March.
The funding review is not limited to the National Space Mission for Earth Observation, with the current Labor government set to review all Coalition funding ahead of the budget that will be handed down on the 25th of October.
Another space program included in the review is the ASA's $150 million "Moon to Mars" program, which provides grants and funding to Australian space businesses to be involved in NASA's Artemis program.
The current Minister for Industry and Science, Ed Husic, released a statement on the review via a spokesperson, saying the government is "going line-by-line through all commitments of the previous government".
"It would be irresponsible for us to tick off expenditure without rigorous review," they added.
The main concern from the Australian space industry is that the review will lead to delays and setbacks in the program, which could seriously jeopardise its success.
Some in the industry are speculating that the review may delay the project by up to 12 months, which would complicate an already complex program with numerous moving parts.
Industry leaders stressed the important of the $1.2 billion satellite program, with Space Industry Association of Australia CEO James Brown saying the program was "critical" to Australia's security and economic prosperity.
"It is the key to ensuring Australia can contribute to sustainable space and the operational needs of multiple government departments and agencies," said Brown.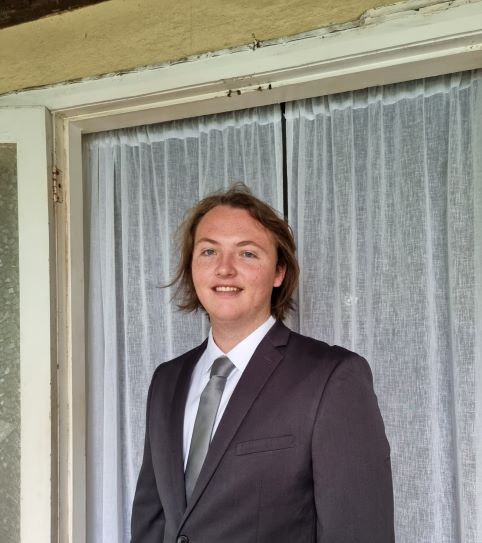 Liam McAneny is a journalist who has written and edited for his University International Relations journal. He graduated with a Bachelor of Arts (International Relations) and Bachelor of Laws from the University of Wollongong in 2021. He joined Momentum Media in 2022 and currently writes for SpaceConnect and Australian Aviation. Liam has a keen interest in geopolitics and international relations as well as astronomy.

Send Liam an email at: [email protected]
Receive the latest developments and updates on Australia's space industry direct to your inbox. Subscribe today to Space Connect here.