Av-Comm announced the acquisition of the Central Coast-based antenna company earlier this week in a move that will significantly bolster its industry offerings.
The company being acquired by Av-Comm, RG Systems, is an Australia-owned antenna specialist that has been operating since 2005.
RG Systems has an impressive history of installing, refurbishing, and providing maintenance to large antenna systems for both defence and civil satellite communications.
With this acquisition, Av-Comm hopes to significantly expand its reach across the commercial antenna market at a critical time in the industry.
At a time when more satellites are entering orbit than ever before, there is a huge demand for access to infrastructure and ground control systems that can communicate with commercial and government satellites.
The installation, maintenance and upkeep of these large antenna systems is no easy feat, with the construction of antennas, relays and ground-based communication equipment posing a large cost to satellite operators.
Av-Comm's managing director, Michael Cratt, spoke about the satellite and antenna boom.
"The ground segment is undergoing a revolution in Australia with more and more satellite constellations being launched requiring an ever-increasing number of ground stations to support them.
"Our objective is to boost Australian content in the ground stations being built and maintained in Australia, as well as expand local manufacturing of the components needed in the ground segment to strengthen the domestic supply chain," Cratt said.
Cratt also praised the incoming RG Systems team, emphasising their expertise in the industry.
"With a complementary project portfolio, technical expertise and far-reaching geographical experience, Rod Goulding and his team bring to Av-Comm a wealth of industry knowledge and a unique understanding of the complexity of defence programs."
Av-Comm will need the increased capacity and technical expertise going forward, as they have been selected to play an integral role in Lockheed Martin Australia's bid for the JP 9102 military SATCOM program.
JP 9102 is the name for the $3 billion project to create a new military satellite communication capability for Australia, which it's hoped will eventually reduce the country's reliance on the United States.
If Lockheed Martin Australia's bid is successful, Av-Comm will be tasked with supporting the installation of high-capacity wideband antennas, in addition to radiofrequency subsystems at satellite ground station locations.
Av-Comm would also be responsible for overseeing the design, implementation, integration and testing of new antenna infrastructure for the project.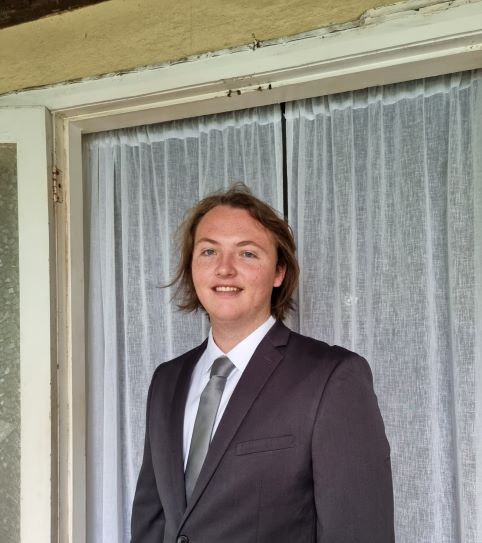 Liam McAneny is a journalist who has written and edited for his University International Relations journal. He graduated with a Bachelor of Arts (International Relations) and Bachelor of Laws from the University of Wollongong in 2021. He joined Momentum Media in 2022 and currently writes for SpaceConnect and Australian Aviation. Liam has a keen interest in geopolitics and international relations as well as astronomy.

Send Liam an email at: [email protected]
Receive the latest developments and updates on Australia's space industry direct to your inbox. Subscribe today to Space Connect here.