The deal with Macquarie-owned reseller Vocus will see terminals installed in 37 locations, including childcare centres, lifesaving clubs and the NSW rural fire service.
The area of NSW, which stretches from Manly in the south to Palm Beach in the north, was severely hit by flooding last year, including an overspill of its unused dam.
Michael Turner, the council's chief technology officer, said the agreement means it can continue to operate critical services when its traditional networks go down.
"The Northern Beaches Council has experienced its fair share of environmental threats and challenges, particularly with fires and floods, and we need to continue to maintain business operations in times of crisis," Turner told the Sydney Morning Herald.
"We were looking for a solution that wasn't using the traditional fibre infrastructure because ... we've got a number of locations where the fibre network gets flooded out, and it's not usable."
Starlink is the internet service operated by SpaceX that uses a low Earth orbit (LEO) constellation orbit to provide a connection as opposed to traditional masts.
It provides the ability to offer users high-speed broadband internet service in remote locations. This has been particularly useful in countries such as Australia, where the infrastructure necessary for high-speed broadband connections is non-existent.
In a nation as large as Australia, rural communities have for years suffered from patchy or outright non-existent internet coverage. Starlink has been taken up by farmers and other rural-dwelling citizens across the country.
There are also hopes that the service will improve digital access to remote communities that have increasingly suffered from "digital exclusion" in an increasingly modern world dependent on internet access.
Starlink currently has more than 3,000 satellites in low Earth orbit (LEO) with coverage that spans a significant portion of the world.
Coverage is still yet to be rolled out across the entirety of Africa and large parts of Asia and South America.
All of Australia is currently covered by the satellites, with the Kimberley region the last area in the country for the service to become active.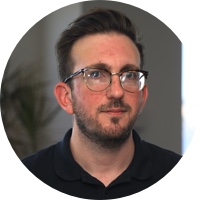 Adam is a journalist who has worked for more than 40 prestigious media brands in the UK and Australia. Since 2005, his varied career has included stints as a reporter, copy editor, feature writer and editor for publications as diverse as Fleet Street newspaper The Sunday Times, fashion bible Jones, media and marketing website Mumbrella as well as lifestyle magazines such as GQ, Woman's Weekly, Men's Health and Loaded. He joined Momentum Media in early 2020 and currently writes for Australian Aviation and World of Aviation.
Receive the latest developments and updates on Australia's space industry direct to your inbox. Subscribe today to Space Connect here.