In their joint report, titled A Prosperous Future: Space, KPMG and AmCham estimate that Australia could see more than 1,300 lucrative and specialised jobs, as well as US$400 million in exports, within 10 years.
According to April Palmerlee, AmCham chief executive officer, the Australian Space Agency is already aiming to grow the domestic space sector to $1.2 billion by 2030, but increased US investment could increase this growth even further.
"Australia can leverage its natural and structural advantages, strong foundations in many areas of the space industry, and the relationship with the US to realise significant potential additional benefits from deeper mutual engagement," she said.
"Australia can provide the United States with access to innovation, diversified supply chains, and reduction in cost of participation — and in return, Australian companies will benefit from significantly enhanced export opportunities."
The report estimates that the US space industry will grow by 67 per cent in revenue terms by 2030, from $201 billion to US$335 billion. This suggests a large potential for Australian businesses to enter US space sector supply chains, said Doug Ferguson, KPMG head of Asia & International Markets.
"In addition to export trade opportunities, further benefits will flow to Australia's domestic economy with greater uptake of space technologies, ranging from satellite communications to improved earth observations in agriculture and mining," he said.
KPMG's modelling suggests that a "business as usual" approach based on current market share would see our space exports at $157 million. Using continued historic growth export levels, this could increase to $247 million, or $394 million, under an accelerated trade approach, says Palmerlee.
"Achieving this economic win-win depends on both industry and government working cooperatively to maximise the opportunities that are presenting with ever stronger economic and security relationships," she said.
"Governments have significantly increased their investment in space, with public funding for space increasing by nearly 20 per cent in 2021 alone. The opportunities are huge."
To take advantage of this opportunity, KPMG recommends a three-pronged approach:
Leveraging Australian specialisations — such as resources, remote operations and robotics, and quantum science — for space technology.

Working with leading US aerospace primes to gain access to global supply chains.

Accelerating the time taken from policy to procurement.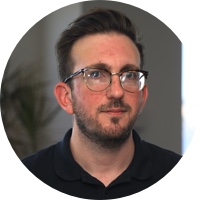 Adam is a journalist who has worked for more than 40 prestigious media brands in the UK and Australia. Since 2005, his varied career has included stints as a reporter, copy editor, feature writer and editor for publications as diverse as Fleet Street newspaper The Sunday Times, fashion bible Jones, media and marketing website Mumbrella as well as lifestyle magazines such as GQ, Woman's Weekly, Men's Health and Loaded. He joined Momentum Media in early 2020 and currently writes for Australian Aviation and World of Aviation.
Receive the latest developments and updates on Australia's space industry direct to your inbox. Subscribe today to Space Connect here.