Speaking to the ABC 7:30 program, the astronomer argued the industry is "currently in limbo" and admitted some of his own university's projects are being postponed.
His intervention follows the federal government announcing this year it would scrap the $1.2 billion National Space Mission for Earth Observation alongside cutting a promise to invest millions into Australia's spaceports and launch sites.
Duffy is one of the most high-profile figures in Australia's space sector, regularly appearing on TV and radio. He's also the current host of Space Connect's Australian Space Summit.
"We have been awaiting large investment decisions, postponing our own investment as a result," he said.
"And now it's become clear that certain projects aren't going to happen. Industry is having to decide whether there's a future sector that they want to invest to grow within."
Adam Gilmour, founder of Gilmour Space, also told the program the sector was "very disappointed" with the cuts.
"I remember when the National Space Mission was cut," he said. "I had a very busy phone that day. A lot of people from the industry were calling me up to say, 'What do you think's gonna happen? What does the future look like?'
"And there were a lot of distraught people in the industry, so that was a pretty dark couple of days."
However, Science and Industry Minister Ed Husic defended the decision, pointing out the Earth observation investment was announced in the "dying days" of the Morrison government and adding that no tenders or contracts were entered into.
"I understand that people won't be fans of cutting a billion dollars of funding that was going to be directed towards their sector … But I've got to make calls as a minister and as part of a broader government that is trying to rein in a budget deficit."
Space Connect has previously reported on the mixed reaction to the cuts to space.
Enrico Palermo, head of the Australian Space Agency, called on the sector to "take perspective" and argued the federal government had, in fact, reaffirmed the role of the ASA.
In his keynote address to the Australian Space Summit, he said, "As a sector, we're all familiar with the overview effect, or at least I hope we are – the perspective astronauts get when they look down on Earth from space. And in some respects, I think we need to take the same sense of perspective with regards to this year's budget.
"Yes, it's not the budget we may have hoped for. But the government is still committed to space, and we must use this moment as an opportunity to continue our growth we've seen in recent years and transition.
"Other industries have long navigated the ebbs and flows of budgets, and now it's time for our sector to demonstrate our maturity. We must lift our gaze and seize all the opportunities that are out there."
In contrast, the chief executive officer of spaceport business Equatorial Launch Australia, Michael Jones, suggested that space is now a low priority for the new government.
"Call it what it is: the lack of federal government support with the change in government makes me nervous, and it makes the job really hard," said Jones.
He hinted he believes space is now an afterthought for the Department of Industry, Science and Resources and quipped you had to "look hard" on its website to even spot the Australian Space Agency.
"Poor Enrico [Palermo, head of the ASA] is three or four levels down in that organisation, and that really worries me. As an industry, we had claims last year that we're looking for 20,000 jobs and $20 billion of economic stimulus in the future. We're not going to get there if we don't support the industry.
"Because as we travel around the world trying to get rocket companies to come to Australia, there are a number of impediments for them that we have to design strategies to overcome.
"We're also competing against sovereign entities almost everywhere, who are supporting the industry in very, very financial and demonstrable ways, which make it hard for us to compete."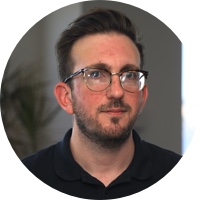 Adam is a journalist who has worked for more than 40 prestigious media brands in the UK and Australia. Since 2005, his varied career has included stints as a reporter, copy editor, feature writer and editor for publications as diverse as Fleet Street newspaper The Sunday Times, fashion bible Jones, media and marketing website Mumbrella as well as lifestyle magazines such as GQ, Woman's Weekly, Men's Health and Loaded. He joined Momentum Media in early 2020 and currently writes for Australian Aviation and World of Aviation.
Receive the latest developments and updates on Australia's space industry direct to your inbox. Subscribe today to Space Connect here.