The irradiation testing beamline was funded by a $2.5 million grant awarded by the Australian Space Agency and is now situated in the university's Heavy Ion Accelerator Facility (HIAF).
It's hoped the device – the first of its type in Australia – will save local firms from sending their equipment abroad for testing.
Mahananda Dasgupta, scientific director of the HIAF, told the ABC that space has a range of radiation that can damage equipment, such as gamma rays, electrons, and particles.
"This [beamline] is about the particles, which are like firing a cannonball at a piece of equipment, whereas gamma rays are like throwing ping-pong balls," Professor Dasgupta said.
It comes as the $100 million HIAF – housed within the Department of Nuclear Physics in the Research School of Physics at the Australian National University – celebrates its 50th birthday.
The facility supports Australia's only experimental nuclear physics program, a major accelerator mass spectrometry program and facilities for ion-beam modification and analysis of materials.
Aside from space research, experts also use it for cancer and solar cell research.
It comes after Space Connect reported last year how the University of Southern Queensland (USQ) was awarded a $1 million grant to develop new ways of monitoring test flights of space rockets and hypersonic aircraft.
The money from the Australian Research Council will be used to develop "diagnostic" instruments that could be placed in the air, on the ground or even on high-flying drones.
While hypersonic technology – defined as flying at least five times the speed of sound – is nothing new, countries are currently in an arms race to develop the next generation of missiles that are so manoeuvrable in mid-air they can't be intercepted or detected.
The advances are also being used to create scramjet-powered, hypersonic spaceplanes, which could one day provide an alternative to rockets for taking satellites into space.
USQ already has its own pioneering wind tunnel that can simulate the effect of Mach 5 speeds on vehicles and the heat it generates.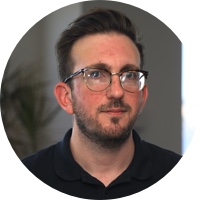 Adam is a journalist who has worked for more than 40 prestigious media brands in the UK and Australia. Since 2005, his varied career has included stints as a reporter, copy editor, feature writer and editor for publications as diverse as Fleet Street newspaper The Sunday Times, fashion bible Jones, media and marketing website Mumbrella as well as lifestyle magazines such as GQ, Woman's Weekly, Men's Health and Loaded. He joined Momentum Media in early 2020 and currently writes for Australian Aviation and World of Aviation.
Receive the latest developments and updates on Australia's space industry direct to your inbox. Subscribe today to Space Connect here.