ELO2 has teamed up with the One Giant Leap Australia Foundation to give kids the chance to build a scoop that can simulate collecting soil from the moon.
It follows rival AROSE giving 1,000 Australian students the chance to enrol in an online "space academy" that will teach them vital industry skills.
The federal government granted two consortiums $4 million each in March to develop prototypes for lunar rovers as part of its landmark Moon to Mars Trailblazer initiative.
They're both hoping to use the investment to develop a semi-autonomous device that could collect regolith soil samples from the moon's surface for analysis.
This soil, or lunar regolith, would then be transferred to a facility to turn it into oxygen that could be used to help astronauts breathe in space.
"In the challenge, kids will learn from ELO2 engineers about the moon's environment and what it takes to design and test their inventions," said the consortium.
"By using everyday materials like Lego, recycled plastics, cardboard, and ice cream sticks, primary school-aged children can create and test their very own scoop designs in homemade lunar regolith (moon dust)."
The program will be run using an online platform to make it accessible to any child across the country.
"Our aim is to provide an amazing opportunity that encourages rich and authentic play with a foundation in STEM – a vitally important building block that enables children to engage," said Jackie Carpenter, a director at One Giant Leap.
"Harnessing an interest in STEM is important in early learning and school years. In fact, some students lose interest in STEM by age six and gender biases are formed at age four."
The ELO2 Little Dipper Challenge opens on Monday, 13 November 2023, and closes on Friday, 1 March 2024. The challenge is open to everyone and can be found on the consortium website (www.elo2.au).
Carpenter recently appeared on the Space Connect Podcast to talk more about One Giant Leap. You can listen to the episode above.
The Moon to Mars initiative is a $150 million investment over five years to drive the growth of Australia's space sector. Its flagship "trailblazer" element specifically aims to support NASA's space exploration program and its plan to return humans to the moon before exploring Mars.
The rover, intended to launch by 2026, will be part of NASA's Moon to Mars mission, described as a major step towards a sustainable human presence on the moon's surface and a jumping-off point for future missions to Mars.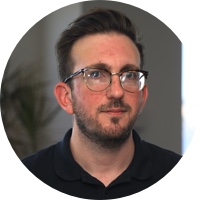 Adam is a journalist who has worked for more than 40 prestigious media brands in the UK and Australia. Since 2005, his varied career has included stints as a reporter, copy editor, feature writer and editor for publications as diverse as Fleet Street newspaper The Sunday Times, fashion bible Jones, media and marketing website Mumbrella as well as lifestyle magazines such as GQ, Woman's Weekly, Men's Health and Loaded. He joined Momentum Media in early 2020 and currently writes for Australian Aviation and World of Aviation.
Receive the latest developments and updates on Australia's space industry direct to your inbox. Subscribe today to Space Connect here.