NASA and SpaceX are finalising preparations for the launch of the NASA SpaceX Crew-2 mission within NASA's Commercial Crew Program, which is expected to launch from the Kennedy Space Centre from 20 April.
The four-person crew is made up of an international team from NASA, the European Space Agency and the Japan Aerospace Exploration Agency.
The craft will self-dock at the International Space Station on board a Crew Dragon capsule fitted with a Falcon 9 rocket. Once on board the ISS, the crew will be met by Expedition 65 and will spend some six months undertaking scientific research.
The crew is also expected to make some upgrades to the station throughout the course of the six months, including installing new solar capabilities, which is hoped to raise the power capacity from 160 kilowatts to 215 kilowatts.
The crew
Shane Kimbrough of NASA: Kimbrough will be commanding the craft and mission, and will serve as an engineer on the ISS. He is a former US Army Colonel and first became a NASA astronaut in 2004.
Megan McArthur of NASA: McArthur will pilot the craft and operate as the mission's second-in-command. She became an astronaut in 2000 and has served on board the space shuttle Atlantis.
Akihiko Hoshide of JAXA: Hoshide will assist the commander and pilot to monitor the craft during the take-off and re-entry of the flight. He will serve as an engineer once on the ISS.
Thomas Pesquet of ESA: Pesquet will also assist in monitoring the flight during the take off and re-entry. He has previously launched upon the Soyuz spacecraft for 196 days.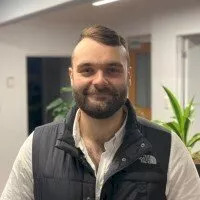 Liam began his career as a speechwriter at New South Wales Parliament before working for world-leading campaigns and research agencies in Sydney and Auckland. Throughout his career, Liam has managed and executed a range of international media and communications campaigns spanning politics, business, industrial relations and infrastructure. He's since shifted his attention to researching and writing extensively on geopolitics and defence, specifically in North Africa, the Middle East and Asia. He holds a Bachelor of Commerce from the University of Sydney and is undertaking a Masters in Strategy and Security from UNSW Canberra.
Receive the latest developments and updates on Australia's space industry direct to your inbox. Subscribe today to Space Connect here.