UNSW Canberra confirmed that their M2 CubeSat satellites entered orbit yesterday, having launched onboard Rocket Labs' ridesharing shuttle in New Zealand.
The satellites, delivered as part of a joint venture between UNSW Canberra Space and the Royal Australian Air Force, is hoped to improved Australia's Earth observation and communications capabilities in space.
Professor Russell Boyce, director of UNSW Canberra Space, welcomed the successful launch.
"The M2 mission is one of the most complex CubeSat programs ever attempted. It will enable both UNSW Canberra Space and the RAAF to gain experience and capability in the development and operation of in-orbit space science and technology missions," Professor Boyce said.
"As we depend on space infrastructure for resource management, secure communications and data collection during extreme weather events and bushfires, building our sovereign space capabilities is critical for Australian security." 
Air Vice-Marshal Cath Roberts, Head of Air Force Capability, further confirmed that the CubeSat program the massive step in Australia's space capabilities.
"The two satellites will be able to communicate with each other, as well as ground stations back here on Earth, giving better quality data, with greater detail and less lag time – all fundamentally important for Australia's defence. This innovative home-grown approach has been designed to meet Australia's unique requirements for sovereign space capability," AVM Roberts said.
Project lead Andrin Tomaschett confirmed that the CubeSats were primarily devised and constructed in Australia.
"The M2 mission is our most complex yet and it's great to be launching again with Rocket Lab," Tomaschett said.
"M2 comprises two connected spacecraft that will separate on-orbit to engage in formation flying, followed by a multitude of radio frequency, imaging and laser experiments.
"The M2 Pathfinder successfully tested various in-house technologies, including on-board computing, attitude control, GPS, optical imaging, communications and flight software."
[Related: Funding to accelerate Aus-built Binar CubeSat launches]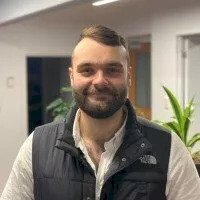 Liam began his career as a speechwriter at New South Wales Parliament before working for world-leading campaigns and research agencies in Sydney and Auckland. Throughout his career, Liam has managed and executed a range of international media and communications campaigns spanning politics, business, industrial relations and infrastructure. He's since shifted his attention to researching and writing extensively on geopolitics and defence, specifically in North Africa, the Middle East and Asia. He holds a Bachelor of Commerce from the University of Sydney and is undertaking a Masters in Strategy and Security from UNSW Canberra.
Receive the latest developments and updates on Australia's space industry direct to your inbox. Subscribe today to Space Connect here.