On Thursday, 12 August, the lift-off began at 5:43am local time in India and about 16 minutes later, the Geosynchronous Satellite Launch Vehicle (GSLV) did not complete its third stage of ignition.
The satellite launched from eastern India from Satish Dhawan Space Centre on Sriharikota Island, marking the ISRO's 14th satellite launch.
The ISRO said the performance of the first and second stages were successful.
"However, Cryogenic Upper Stage ignition did not happen due to technical anomaly. The mission couldn't be accomplished as intended," said the statement.
In a televised interview, ISRO chair K. Sivan said the launch "could not be fully accomplished" because of a "technical anomaly observed in the cryogenic stage".
The GSLV designed to carry the EOS-03 satellite is the largest launch vehicle developed in India, and deploys a three-stage lift-off.
The ISRO has performed four launches from the GSLV, all successful, but other variants of the launcher have suffered mission failures from 2001 when the vehicle was developed.
The satellite was intended to last in orbit for up to 1o years, providing real-time imagery of regions of interest and monitoring natural disasters and changes in agriculture.
This comes as the first failure since 2017 with a different rocket, the first in 20 years for India's space agency.
A smaller Polar Satellite Launch Vehicle was carrying a satellite for the Indian Regional Navigation Satellite Systems and failed to launch into its proper orbit.
India has faced continuous launch delays from COVID-19, seeing the last success in January 2020 with the launch of the EOS-01.
Since then, the ISRO prompted the launch of the EOS-03 to move ahead of the second satellite, which was originally intended for March this year, according to Indian Express.
India's space presence has been predominately focused on launches of satellites into low orbit for cheaper costs compared with the US and Europe.
In 2019, the ISRO announced India would not join the International Space Station and would instead build a 20-tonne space station of its own in the next five to seven years.
In February this year, the Department of Space in India committed to a national effort in human spaceflight capabilities through a long-term roadmap to push the nation ahead.
India's maiden human spaceflight 'Gaganyaan' is set on a launch after its second uncrewed mission in 2022 or 2023, according to Union Minister Jitendra Singh speaking in February.
The uncrewed mission is slated for December this year, enabling time to foster partnerships through a policy framework complying with existing laws and treaties.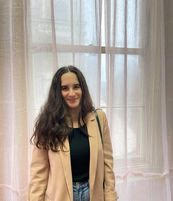 Bella Richards is a journalist who has written for several local newspapers, her university newspaper and a tech magazine, and completed her Bachelor of Communications (Journalism) at the University of Technology Sydney in 2020. She joined Momentum Media in 2021, and has since written breaking news stories across Space Connect, Australian Aviation and World of Aviation.
You can email Bella on: [email protected]
Receive the latest developments and updates on Australia's space industry direct to your inbox. Subscribe today to Space Connect here.