It will carry four experimental payloads on its journey to the ISS and will be deployed into orbit later this year.
The 12-month mission, a landmark for NSW's burgeoning space industry, will aim to Investigate space weather and test equipment that will eventually search for life on planets around Alpha Centauri, our nearest star system.
The launch is scheduled for 5.37pm AEST, from the Kennedy Space Center at Cape Canaveral, Florida and is the lead project of Australian Research Council Training Centre for CubeSats, Uncrewed Aerial Vehicles and their Applications (CUAVA).
The director of CUAVA, Professor Iver Cairns from the School of Physics at the University of Sydney, said the mission shows that Australian universities are at the forefront of the emerging national space industry.
"Our CUAVA Training Centre is leading in the development of near-Earth space technology and is a critical link in training the next generation of space engineers and scientists," said Cairns.
The mission will also investigate Earth's plasma environment using an onboard radiation detector; observe Earth using novel imaging technology; and link with the international amateur radio union for education and outreach.
Australian Research Council CEO Professor Sue Thomas said, "CUAVA is funded under the ARC's Industrial Transformation Training Centres scheme, which fosters close partnerships between researchers and end-users to provide innovative higher degree by research and postdoctoral training for industries that are vital to Australia's future."
CubeSats are a cheap and simple way to access near-Earth obit for scientific and commercial purposes.
They are built from small boxes just 10 centimetres cubed, weigh no more than 1.3 kilograms each, and contain high-tech equipment.
CUAVA-1 will include three cubes, making a box 30 centimetres long and about three kilograms in mass.
Based at the University of Sydney, CUAVA is a joint project involving the University of NSW, Macquarie University, multiple Australian commercial and government partners and the Rochester Institute of Technology in the US.
CUAVA's government partners are the Australian Bureau of Meteorology and the Department of Defence.
Its commercial partners include [email protected] Communications, ArborCarbon, HyVista and Saber Astronautics, which will manage the launch through the new Responsive Space Operations Centre in Adelaide.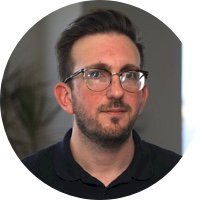 Adam is a journalist who has worked for more than 40 prestigious media brands in the UK and Australia. Since 2005, his varied career has included stints as a reporter, copy editor, feature writer and editor for publications as diverse as Fleet Street newspaper The Sunday Times, fashion bible Jones, media and marketing website Mumbrella as well as lifestyle magazines such as GQ, Woman's Weekly, Men's Health and Loaded. He joined Momentum Media in early 2020 and currently writes for Australian Aviation and World of Aviation.
Receive the latest developments and updates on Australia's space industry direct to your inbox. Subscribe today to Space Connect here.