The collaboration between the European Space Agency (ESA) and Mattel, an American toy manufacturer, created a "one-of-a-kind" replica of Samantha Cristoforetti, a 44-year-old Italian astronaut.
The Barbie doll lifted-off from an ESA base in Germany on 4 October for the flight, kicking off the annual World Space Week occurring from 4 to 10 October, celebrating 'Women in Space'.
"As astronauts, something that we all really care about is inspiring the next generation ... inspiring young boys and girls to take up careers in space exploration," said Cristoforetti in a video statement.
"This year's space week is specifically dedicated to inspiring more women to take up a career in space," she added.
"I thought that a partnership with Mattel and the project with the Barbie doll would be a suitable addition to the other work that will be done in the space week."
The Barbie doll will also be available for purchase across Europe, according to the ESA.
Cristoforetti has been in the aerospace industry for years, and in 2009 was selected by the ESA to be an astronaut – the "only active female" in Europe according to the agency.
In 2014, she was launched from the Baikonur Cosmodrome in Kazakhstan and returned to Earth in 2015 after spending 200 days in space, the second long-duration flight opportunity for the Italian Space Agency. 
Now Cristoforetti is in preparation to be the commander of the second mission to the International Space Station in 2022.
"Due to cultural stereotypes and media representations, young girls start to think as they grow up that they are not suitable for certain types of activity," the ESA said in a press release.
The agency claimed research still shows women remain under-represented in STEM careers, potentially "missing out" on higher paid careers in the industry.
The Barbie version of Cristoforetti will provide educational resources about space on its website, including learning and activity workbooks.
The ESA x Barbie collaboration has also created an educational bursary with Women in Aerospace Europe, a Netherlands-based organisation focused on diversity in the space sector.
Dubbed the Women in Aerospace Europe Outreach Award, applicants could win €5,000, which would come directly from the Barbie doll's proceeds.  
Luisella Giulicchi, system manager in the Copernicus Programme at ESA and president of WIA-Europe said supporting female roles such as Cristoforetti will hopefully see a "gender-balanced" space sector in the future.
The submission deadline is 1 December 2021.
In 2019, the ESA's Communications Partnerships Unit arranged for two Cristoforetti figures to be used by Barbie Mattel Italia, promoting their longer-term 'Dream Gap Project', according to the agency.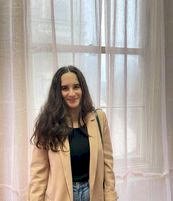 Bella Richards is a journalist who has written for several local newspapers, her university newspaper and a tech magazine, and completed her Bachelor of Communications (Journalism) at the University of Technology Sydney in 2020. She joined Momentum Media in 2021, and has since written breaking news stories across Space Connect, Australian Aviation and World of Aviation.
You can email Bella on: [email protected]
Receive the latest developments and updates on Australia's space industry direct to your inbox. Subscribe today to Space Connect here.