Dr Chris Boshuizen, an entrepreneur and former NASA engineer is now the third Australian astronaut to fly to space – a landmark moment in the nation's history.
Blast-off occurred at 10:49am EDT (1:45am AEDT) on Wednesday 13 October from West Texas, and the flight lasted just over 10 minutes.
"It was so moving, this experience, it was something unbelievable" Star Trek's Shatner said as the capsule landed in the Texas dessert about 10 minutes after lift-off.
He said it was incredible to see the blackness of the atmosphere after always being surrounded by blue skies.
Along with Dr Boshuizen and Shatner was Audrey Powers, Blue Origin's vice-president of mission and flight operations, Glen de Vries, vice chair, Life Sciences & Healthcare, Dassault Systèmes and co-founder, Medidata Solutions.
The crew reached the Karman Line – widely recognised as the boundary of space, 100 kilometres from the Earth's surface – about three minutes and 30 seconds into the flight.
This marked the 18th successful flight on board Blue Origin's 18 meter tall New Shepard rocket, and the company said it is planning on one more crewed mission by the end of 2021.
As the astronauts landed, they were welcomed with cheers from friends, family and the Blue Origin team.
Shatner has now surpassed Wally Funk as the oldest human to reach space, the 82-year-old female American aviator who was on the first crewed flight with founder Jeff Bezos in July.
During an interview before launch, Shatner said: "It's very important that the young people of today know that up there is the future, and to work towards that for the improvement of the Earth."
He added the whole idea of Blue Origin's mission is to build an in-orbit industry, and the youth of today is dependent on that.
Dr Boshuizen said it was a lifelong dream of his, marking the beginning of a new era.
"The first 60 years of space exploration was the domain of governments; you had to be a space superpower to send highly trained astronauts into space, and Glen and I are just regular citizens flying up," he said.
"In about 60 years we will look back at this year and go 'this is the year it finally opened for the human race to go to space'."
This year has been widely heralded as the beginning of space tourism, as Elon Musk's SpaceX and Sir Richard Branson's Virgin Galactic also broke records of launching civilians into space.
Earlier this week, Dr Boshuizen admitted despite the high price tag of spaceflight now, he believes it will become affordable in the near future.
"At Blue Origin, we are motivated by the dreamers that inspire us and the builders who turn those dreams into reality," said Bob Smith, CEO of Blue Origin.
"This flight was another step forward in flying astronauts safely and often. It's an incredible team and we are just getting started."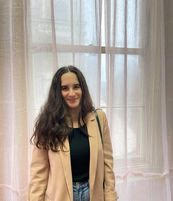 Bella Richards is a journalist who has written for several local newspapers, her university newspaper and a tech magazine, and completed her Bachelor of Communications (Journalism) at the University of Technology Sydney in 2020. She joined Momentum Media in 2021, and has since written breaking news stories across Space Connect, Australian Aviation and World of Aviation.
You can email Bella on: [email protected]
Receive the latest developments and updates on Australia's space industry direct to your inbox. Subscribe today to Space Connect here.