Dr Boshuizen will mark the third Australian launching into space alongside three other crew members, including Star Trek's William Shatner.
The NS-18 mission on the New Shepard spacecraft is set to blast off this Wednesday from Texas, a day later than the initial launch date due to forecasted winds.
In a recent interview with ABC's RN Breakfast, Dr Boshuizen said he believes "pretty soon, it'll [spaceflight] be affordable for many, many people".
"The most significant thing of this event that I want to share with people is to let them know that the prices are going to come down and they can actually go," he said.
Dr Boshuizen has had an extensive career in the industry and said his intention to go to space is to inspire students to pursue jobs in STEM.
He grew up in Tumbarumba in NSW and moved to the United States to be a Space Mission architect at NASA's Ames Research Center from 2008 to 2012.
Dr Boshuizen also co-founded Planet Labs – an Earth imagine company – in 2010 and served as the chief financial officer for five years, and during his time launched over 450 nanosatellites into orbit.
Dr Boshuizen admitted the price for his seat was expensive and is out of reach for the average person for now.
"I kind of think it's like the opening night of a show," he said. "If you're going on the opening night with all of the celebrities, tickets are expensive. But a few weeks later, the show is the regular price."
"I'm going in the expensive phase of the opening up of space travel."
Other than astronauts who have undergone extensive training to travel into space, commercial space travel has reached new heights this year.  
Competitor Virgin Galactic, owned by billionaire Sir Richard Branson, completed its fourth commercial suborbital spaceflight in July with Branson on board, nine days before Jeff Bezos' Blue Origin flight.  
Then, in September, Elon Musk's SpaceX launched its first all-civilian crew into space – dubbed the Inspiration4 mission.
Despite these spaceflights breaking ground in space tourism, many have touted they were merely 'billionaire joyrides' due to their high price tags.
A seat on Virgin Galactic's VSS Unity spacecraft starts at US$450,000 – up from the original price of US$200,000, changed in early August.
A seat on Blue Origin's New Shepard was sold off for nearly $30 million following a five-week auction in June, despite the unidentified person pulling out just before.
Dr Boshuizen said while there is talk of these flights only being joyrides for billionaires, he believes this is not anything new.   
"When I think about early balloon pioneers or the Wright brothers, even Robert Goddard [credited with creating and building the world's first liquid-fueled rocket], famously The New York Times criticised Goddard, saying that there's no way rockets could possibly work.
"So, I think when new things in science technology come along, we are often skeptical of them," he added.
"I'm sure in the 1880s, the early balloon pioneers were probably laughed at to the equal measure of today's space billionaires."
Wednesday's flight is expected to last around 15 minutes, reaching the Karman line – widely recognised as the boundary of space, 100 kilometres from the Earth's surface.
Blue Origin said it is set to fly two more crewed flights to space by the end of this year, expecting to complete several more in 2022.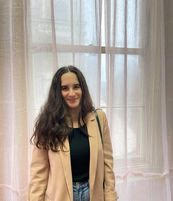 Bella Richards is a journalist who has written for several local newspapers, her university newspaper and a tech magazine, and completed her Bachelor of Communications (Journalism) at the University of Technology Sydney in 2020. She joined Momentum Media in 2021, and has since written breaking news stories across Space Connect, Australian Aviation and World of Aviation.
You can email Bella on: [email protected]
Receive the latest developments and updates on Australia's space industry direct to your inbox. Subscribe today to Space Connect here.