The SpaceX Dragon spacecraft blasted off at 9:03pm EST on Wednesday from Launch Complex 39A at NASA's Kennedy Space Center in Florida.
It docked at 6:32pm EST, Thursday 11 November at the station's Harmony module, and before opening the hatch at 8:25pm for the welcome ceremony, the astronauts conducted standard leak checks and pressurisation between the spacecraft.  
The four astronauts onboard the third mission are Raja Chari, Tom Marshburn, Kayla Barron and Matthias Maurer, as part of NASA's commercial crew program to develop and fly human space transportation systems.
Following previous traditions, the astronauts who launch a new spacecraft are given the opportunity to name it themselves, and Crew-3 chose "Endurance" as a tribute to the tenacity of the human spirit for space exploration.
"With Raja, Thomas, Kayla and Matthias on their way to the International Space Station just days after Crew-2's return, we're seeing the power of American ingenuity right before our eyes," NASA's administrator Bill Nelson said.
"The space station brings together nations around the world for the benefit of all. Godspeed, Crew-3 – I can't wait to see all that you accomplish."
During the flight, SpaceX monitored a series of automatic spacecraft maneuvers from its ground control in Hawthorne, California and NASA teams monitored the space station from the agency's Johnson Space Center in Houston.
The lift-off was delayed for over a week due to weather and medical issues, and now has launched days after Crew-2 returned to Earth.
The astronauts will live in the station's Harmony module, conducting scientific research in areas such as materials science, health technologies and plant science to prepare for deeper human exploration.
"What a beautiful evening for a launch. It was another great experience seeing those four guys take off into space on top of that Falcon 9 on that Dragon," said NASA associate administrator Bob Cabana.
"It is a huge challenge to safely get humans to and from low-Earth orbit, and the partnerships that we have with our international partners and our commercial crew partners has enabled this space economy that we have right now."
Upon the crew's arrival, the team was greeted by NASA astronaut Mark Vande Hei – who has been on the ISS since April and is set to remain there until March – and cosmonauts Anton Shkaplerov and Pyotr Dubrov.
The Expedition 66 crew will complete numerous science investigations including a food physiology experiment that will study the impacts of an enhanced diet on astronaut health and a project to collect sets of core measurements related to human spaceflight risks, NASA says.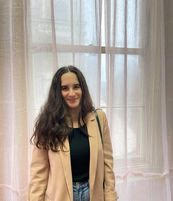 Bella Richards is a journalist who has written for several local newspapers, her university newspaper and a tech magazine, and completed her Bachelor of Communications (Journalism) at the University of Technology Sydney in 2020. She joined Momentum Media in 2021, and has since written breaking news stories across Space Connect, Australian Aviation and World of Aviation.
You can email Bella on: [email protected]
Receive the latest developments and updates on Australia's space industry direct to your inbox. Subscribe today to Space Connect here.