The French organisation to address global issues runs annually from 11-13 November, and those involved this year launched the "Net Zero Space" initiative to promote long-term sustainability in space.
In a statement, the forum said to achieve the goal, "appropriate mitigation and remediation measures in all space operations from the outset" will be required.
"We recommend urgent action from 2021 onwards to rapidly contain and then reduce the ongoing pollution of Earth's orbital environment."
Supporters of the initiative include Arianespace, Astroscale, Eutelsat, Planet, Share My Space, International Institute of Air and Space Law and others.
The initiative will require signatory's to "commit to declaring concrete, tangible" examples of actions they have taken or plan to undertake to reduce space debris.
The issue at stake is one of the largest in the space sector. Currently, there are an estimated 900,000 pieces of orbiting space debris.
Since 1957, rockets, spacecraft, satellites and tools have been launched into orbit, however, once an object reaches its full term, plans for its removal are never made. This therefore results in debris left orbiting in space.
For accountability, the initiative asked the forum to host a secretariat to report annually on its progress and promote steps towards the "realisation" of the Net Zero Space goal. 
"We must therefore urgently address the question of our responsibility in relation to the increased use of space, so we can safeguard the benefits for humanity over the long haul," said Stéphane Israël, chief executive officer of Arianespace.  
Arianespace is a French-based commercial launch service provider, currently deploying satellites into near-polar orbit for communications provider OneWeb's constellation.
"The charter fully reflects Arianespace's long-term policy in support of a sustainable and responsible space sector," Israel added.
One of its launch vehicles, the Ariane 6, is slated to start operations in 2022, and Arianespace said it will be capable of deorbiting its upper stage, facilitated by its restartable engine, which eliminates the chance of it becoming space junk. 
"Features such as this place Arianespace at the forefront of the world's launch services operators who have pledged to reduce their orbital impact," the company said.
Numerous companies and government agencies have committed to reducing space debris as the sector becomes far more commercialised.
In June, the G7 summit which was held in the United Kingdom, pledged to strengthen efforts fighting against the growing hazard of space junk orbiting.
Simonetta Di Pippo, director of the UN Office for Outer Space Affairs, said in the joint statement there is an urgent need to stabilise global space operations.
"I welcome this clear commitment by G7 leaders to put space sustainability at the heart of the political agenda. Only through such leadership, with all nations working together, will we preserve the space environment for future generations."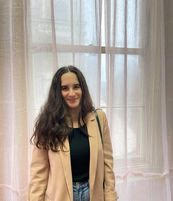 Bella Richards is a journalist who has written for several local newspapers, her university newspaper and a tech magazine, and completed her Bachelor of Communications (Journalism) at the University of Technology Sydney in 2020. She joined Momentum Media in 2021, and has since written breaking news stories across Space Connect, Australian Aviation and World of Aviation.
You can email Bella on: [email protected]
Receive the latest developments and updates on Australia's space industry direct to your inbox. Subscribe today to Space Connect here.