It is part of a series of launches to the ISS to undertake heavy scientific research to pave the way for commercialising low-Earth orbit, for the benefit of businesses and agencies across the globe.
It comes after Axiom was chosen in May to deliver the first private mission, which is slated for January 2022.
Dubbed the Ax-2, the American agency will negotiate on a mission order agreement with the Houston-based company, targeting a launch between fall 2022 and late spring 2023, according to a press release.
Ax-2 astronauts will lift-off from NASA's Kennedy Space Center in Florida for a 14-day excursion to the station – the first mission in January is only eight days.
The two will plan in-orbit activities for the astronauts to conduct in coordination with space station crew members and flight controllers, but these will primarily include scientific research and outreach activities.
"NASA evaluated the mission proposal based on Axiom's ability to execute it successfully, NASA's ability to support it and its contribution to the agency's mission and goal of low-Earth orbit commercialization," said the agency.
The selection process of astronauts is underway, and they will be required to go through medical qualification testing to be approved.
The low-Earth orbit economy is gaining more traction than ever before, as it is set to boost access to space across the world and support deep space exploration.
Axiom will purchase services from NASA such as crew supplies, cargo delivery, space and other inventory and NASA will purchase from Axiom the capabilities to return scientific samples back to Earth, which must be kept cold in transit.
The crew will focus on returning critical data about human research, physical sciences, technology demonstrations and microgravity research in their time on the station.
According to NASA, the need to achieve a "robust and competitive" LEO economy, such as space environmental impacts on human bodies and in-flight crew testing will remain in place after the retirement of the ISS.
While the ISS is still thriving and remains a pillar in the space industry, many industry leaders and competing nations believe its lifespan is coming to an end.
"Enabling Ax-1 is an important step to stimulate demand for commercial human spaceflight services so NASA can be one of many customers in low-Earth orbit," said NASA.
Axiom was also chosen by NASA in January last year to begin building private modules in late 2024 on the ISS to eventually detach and become a free-flying station for commercial use.
Once established, it will nearly double the usable volume of the ISS, according to Axiom.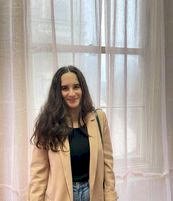 Bella Richards is a journalist who has written for several local newspapers, her university newspaper and a tech magazine, and completed her Bachelor of Communications (Journalism) at the University of Technology Sydney in 2020. She joined Momentum Media in 2021, and has since written breaking news stories across Space Connect, Australian Aviation and World of Aviation.
You can email Bella on: bella.richard[email protected]
Receive the latest developments and updates on Australia's space industry direct to your inbox. Subscribe today to Space Connect here.