Webb will be the most powerful telescope ever made and is seen as the spiritual successor of the legendary Hubble. The project began in 1989 and was due to launch two decades ago before a series of problems saw its original budget triple and delays kick in.
The space observatory will launch on an Arianespace Ariane 5 rocket from a satellite preparation facility in Kourou, French Guiana, on 24 December.
Its latest technical hitch saw a sudden and unplanned release of a clamp band causing vibration throughout the Webb observatory.
NASA said the clamp band secures the Webb telescope to the vehicle adaptor, while the vehicle adaptor is crucial to integrate the telescope with the upper stage of the Ariane 5 rocket for its launch.
The US$10 billion telescope is being developed and launched in an international collaboration between NASA, the European Space Agency, the Canadian Space Agency and Arianespace.
Its mission – dubbed VA256 – has been in the making for 14 years and it's hoped Webb will be able to reveal what the universe looked like 14 billion years ago.
NASA said Webb will explore "every phase of cosmic history – from within our solar system to the most distant observable galaxies in the early universe, and everything in between".
Arianespace parent company ArianeGroup is the lead contractor of the vehicle's development and production, which is now resting in its final location at Northrop Grumman's facilities in California before launch.
"We are extremely honoured to orbit NASA's James Webb Space Telescope with Ariane, a 'first' for Arianespace and the European space team," said Stéphane Israël, CEO of Arianespace, earlier.
"We will soon know more about the deepest secrets of our universe, especially how the first galaxies, stars and planets were born and have been evolving since then," added Israël.
The ESA developed the Ariane 5 modifications for the mission, including the upper part elements, fairing, flight program and procurement of the launch program.
The telescope is named after the late James E Webb, who ran NASA for much of the 1960s.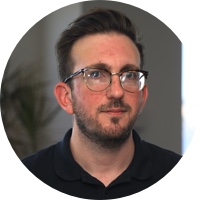 Adam is a journalist who has worked for more than 40 prestigious media brands in the UK and Australia. Since 2005, his varied career has included stints as a reporter, copy editor, feature writer and editor for publications as diverse as Fleet Street newspaper The Sunday Times, fashion bible Jones, media and marketing website Mumbrella as well as lifestyle magazines such as GQ, Woman's Weekly, Men's Health and Loaded. He joined Momentum Media in early 2020 and currently writes for Australian Aviation and World of Aviation.
Receive the latest developments and updates on Australia's space industry direct to your inbox. Subscribe today to Space Connect here.