Dubbed ELaNa 41, the mission is to see four CubeSats – miniature satellites – developed by three universities and NASA's Johnson Space Center blast-off to orbit, boosted on top of Astra's Rocket 3.3.
The company and the space agency are targeting a new launch for Monday, 7 February, with a three-hour window opening at 1pm EST from Space Launch Complex 46 at Cape Canaveral Space Station in Florida.
The satellites were selected through NASA's CubeSat Launch Initiative (CSLI), which is a rideshare system created in 2010 to allow institutions to launch small payloads into space for a cheaper price.
Rideshare launches have become an essential means of making space accessible, seeing SpaceX also develop a similar system in 2019.
It will mark Astra Space's first operational satellite launch, following previous test missions from the Pacific Spaceport Complex in Alaska.
Astra Space was formerly known as Venitions Inc and is capable of delivering around 100 kilograms into low-Earth orbit. The company hopes to dominate the small satellite launch market.
The customers of the launch include:
BAMA-1 - University of Alabama, Tuscaloosa
INCA - New Mexico State University, Las Cruces
QubeSat - University of California, Berkeley
R5-S1 – NASA's Johnson Space Center, Houston
BAMA-1 is a demonstration that will conduct a "drag sail" module by rapidly deorbiting a satellite, testing technology that can reduce space debris efficiently.
INCA-1 will study the latitude and time dependencies of the neutron spectrum in low-Earth Orbit to improve space weather models and identify and mitigate threats to spacecraft.
The QubeSat will test the effects of space conditions on quantum gyroscopes using nitrogen-vacancy centers in diamond, which are "well suited" for space due to their high accuracy and radiation tolerance.
Lastly, the R5-S1 will demonstrate a fast and cost-effective way to build CubeSats and test technology that could make crewed spaceflight safer and more efficient.
"CubeSats are a cornerstone in the development of cutting-edge technologies such as laser communications, satellite-to-satellite communications, and autonomous movement," NASA said in a blog.
Specifically with universities, these provide a cheaper way for students to engage with the satellite development and launch through hands-on experience.
"CubeSats can tolerate a higher level of risk associated with launching on new venture class vehicles," NASA says.
"Venture class missions can help NASA learn more about the risks of using new launch vehicles as well as how to mitigate other risks as the agency continues expanding access to space for future small spacecraft missions."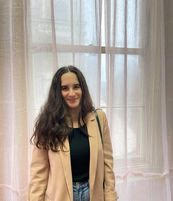 Bella Richards is a journalist who has written for several local newspapers, her university newspaper and a tech magazine, and completed her Bachelor of Communications (Journalism) at the University of Technology Sydney in 2020. She joined Momentum Media in 2021, and has since written breaking news stories across Space Connect, Australian Aviation and World of Aviation.
You can email Bella on: [email protected]
Receive the latest developments and updates on Australia's space industry direct to your inbox. Subscribe today to Space Connect here.