The project, dubbed "DART CMP Airframe – a reusable hypersonic platform", will focus on building a spacecraft that can travel at extreme hypersonic speeds, or 12 times faster than the speed of sound, and withstand significantly high temperatures. 
The vehicle will be one of two DART technology demonstrator's of Hypersonix's future Delta Velos Orbiter, a zero emissions, hypersonic spaceplane that will be used to deploy satellites into space as an alternative to rockets, set to launch in the coming years. 
It is in collaboration with the University of Southern Queensland (USQ), LSM Advanced Composites and Romar Engineering.
DART CMP is the composite version of Hypersonix's DART AE (Additive Engineering) spacecraft, due to blast-off into orbit in early 2023.
Unlike DART AE, which is built with 3D printed high temperature alloys that are already readily available in Australia, DART CMP requires materials not yet locally accessible.
"The type of high temperature composites we require for DART CMP are currently not available here, therefore there is an urgent need to develop these materials in Australia," said Hypersonix' managing director, David Waterhouse.
"We are thankful that the government acknowledged this gap and responded with accepting our application. We can't wait to have these materials ready in mid-2025."
Hypersonix says this technology will enable the company to lead a new era of "green access to space".
The DART CMP will be powered by the SPARTAN hydrogen-fuelled scramjet (supersonic-combustion ramjet) engine developed by Hypersonix, enabling carbon neutral propulsion.
A scramjet is an engine in which airflow through it remains supersonic, or greater than the speed of sound, and reduces weight by 60 per cent compared to rockets.
The reusability of the spacecraft will not only reduce the risk of space debris, but the green hydrogen fuel will eliminate pollution in the atmosphere, compared to typical kerosene-based fuel options, according to Hypersonix.
The deliverables of the project will include a complete UAV airframe with composite aeroshell and aerodynamic control surfaces, flight avionics and hydrogen fuel system, Hypersonix said.
USQ will apply its research expertise in the field of hypersonics, according to Professor Peter Schubel, to "develop and test the prototype of ultra-high temperature composite materials needed" for the spacecraft.
Schubel said the university's equipment combined with its extensive laboratories benefit "large-scale" projects such as this.
NSW-based Romar Engineering will be responsible for additive manufacturing and 3D printing when needed, according to the aerospace company.
A spokesperson from Hypersonix told Space Connect the project requires components that can operate in temperatures as high as 1,000 degrees.
"When you fly at hypersonic speed, friction from the air creates a lot of heat. For our vehicle to survive this heat undamaged (so it can be reusable and fly many times) we need a skin that can survive at 1,000 degrees Celsius," the spokesperson said.
"These technologies are highly innovative, take a long time to develop, are capital intensive and have never been done before, hence are disrupting technologies that are available right now.
"The funding by the government acknowledges that they want to support these newly developed Australian technologies."
The grant comes under Australia's Cooperative Research Centres Projects, and the mission is set to begin in July.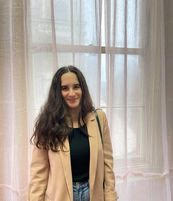 Bella Richards is a journalist who has written for several local newspapers, her university newspaper and a tech magazine, and completed her Bachelor of Communications (Journalism) at the University of Technology Sydney in 2020. She joined Momentum Media in 2021, and has since written breaking news stories across Space Connect, Australian Aviation and World of Aviation.
You can email Bella on: [email protected]
Receive the latest developments and updates on Australia's space industry direct to your inbox. Subscribe today to Space Connect here.