Last week, the rocket, dubbed Bluewren, reached a target height of 30,00 feet – around nine kilometres – over the Menindee Lakes, near Broken Hill in NSW.
The annual competition will see the university-led rocketry team go against over 150 other universities with their custom-made 30,000 feet rockets in New Mexico.
The USYD Rocketry Team was the first Australian university to participate in the last two competitions and come home with medals each time.
In its latest test launch, the rocket successfully deployed both of its parachutes, safely landing three kilometres away from the site.
"We're absolutely thrilled by the success of this weekend's launch – it couldn't have gone better," said team executive director and bachelor of engineering and science student Alison Lockley, who has led the team since 2020.
"We feel confident in Bluewren's design and engineering as we head to the US in June."
Lockley said that the space sector is defined by its "collaboration and openness between nations" and hopes to bring the same approach to the competition.
Bluewren is comprised of a carbon fibre airframe, student-developed avionics, flight computer systems and recovery systems all flown together on a commercial rocket motor.
The rocketry team is a group of student engineers who design and build high power sounding rockets, which reach suborbital space and remain there briefly, from around five to 20 minutes in total, and are considered a cost-effective launch alternative to conduct scientific research.
The upcoming competition will mark the first in-person cup since the pandemic began in 2020.
Last year, the team placed second and third at the virtual competition and in 2019, they travelled to New Mexico to launch their 10,000 feet rocket Silvereye and placed first in their category.
Other rockets built by the team include Wedgetail, its first ever high-power rocket in 2017; Bronzewing, which began development in 2019 and is in the final stages of design and construction; and Firetail, also developed in 2019 and is slated to be tested in the America Cup and AURC in Australia.
Project director Alistair de Vroet, who is also a bachelor of engineering and science student said: "I am incredibly proud of my team. Watching Bluewren fly and land safely was testament to the hundreds of hours that each member has contributed to this project."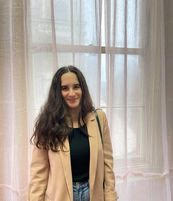 Bella Richards is a journalist who has written for several local newspapers, her university newspaper and a tech magazine, and completed her Bachelor of Communications (Journalism) at the University of Technology Sydney in 2020. She joined Momentum Media in 2021, and has since written breaking news stories across Space Connect, Australian Aviation and World of Aviation.
You can email Bella on: [email protected]
Receive the latest developments and updates on Australia's space industry direct to your inbox. Subscribe today to Space Connect here.