On 31 March, the spaceplane company finished the series of tests of its SPARTAN scramjet engine prototype, which will power the company's soon-to-be launched spacecraft.
If successful, it will become the first Australian-designed spaceplane, and one of the very few to become a commercial reality.
The Brisbane-based company said the successful tests proved that its engine fuel system is working and will help develop future builds of the scramjet.
A scramjet is an engine in which airflow through it remains supersonic, or greater than the speed of sound. Hypersonix's version, the SPARTAN, is a hydrogen-fuelled scramjet, enabling the spaceplane to be powered by carbon neutral propulsion.
During the final series of trials, Hypersonix conducted high-pressure hydrogen gas flow tests through its 3D printed scramjet combustor at Bulwer Island, near the Brisbane Airport.
"It was an extremely exciting and pleasing week to finally run green hydrogen through our 3D-printed scramjet engine as part of the testing at Bulwer Island," said Ryan Whitside, Scramjet Propulsion engineer at Hypersonix.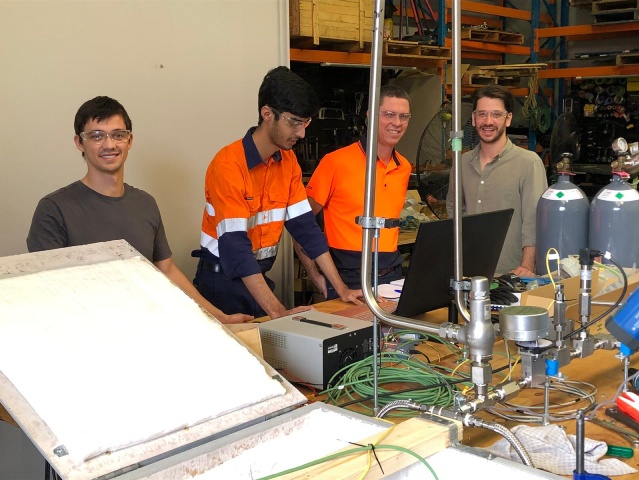 The tests were required under the Department of Industry, Science, Energy and Resources Accelerating Commercialisation (ACA) grant the company secured in 2020 to build a scramjet prototype engine and hydrogen fuel system.
Validating the scramjet is a crucial step in the development of its spaceplane, as it will power all of Hypersonix's unmanned hypersonic vehicles.
The spaceplane Hypersonix is building, called the Delta Velos Orbiter, will be capable of deploying small satellites into low-Earth orbit as a cheaper, and more sustainable alternative to rockets.
But before the vehicle is built, Hypersonix is developing a series of small proof-of-concept spacecraft to demonstrate the company's technology. 
The first is called DART AE (Additive Engineering) – a smaller version of Delta – which will be powered by one scramjet engine, with a range of 1,000 kilometres and is set to launch in 2023.
In March, Hypersonix won funding to develop a reusable, unmanned launch spacecraft, dubbed "DART CMP Airframe – a reusable hypersonic platform", which will travel at extreme hypersonic speeds, or 12 times faster than the speed of sound, and withstand significantly high temperatures.
DART CMP is the composite version of Hypersonix's DART AE spacecraft.
Unlike DART AE, which is built with 3D-printed high temperature alloys that are already readily available in Australia, DART CMP requires materials not yet locally accessible.
According to the company, the 3D-printed DART AE technology demonstrator will feature a single SPARTAN scramjet engine, but both the Delta Velos Demonstrator and the Delta Velos Orbiter will be powered by four.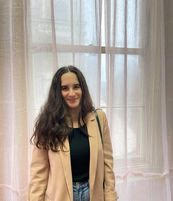 Bella Richards is a journalist who has written for several local newspapers, her university newspaper and a tech magazine, and completed her Bachelor of Communications (Journalism) at the University of Technology Sydney in 2020. She joined Momentum Media in 2021, and has since written breaking news stories across Space Connect, Australian Aviation and World of Aviation.
You can email Bella on: [email protected]
Receive the latest developments and updates on Australia's space industry direct to your inbox. Subscribe today to Space Connect here.