German Aerospace Center (DLR) personnel are visiting their South Australian spaceport partner to survey the Whalers Way Orbital Launch Complex and the Koonibba Test Range, along with meeting others across the industry.
Southern Launch is hoping to create Australia's first permanent rocket launch site at Whalers Way, which it believes can be "on a par" with Cape Canaveral when it's fully operational.
DLR is the national aeronautics and space research centre of Germany, and in October 2020, expanded on a memorandum of understanding (MOU) with Southern Launch to implement joint civilian research activities in the field of suborbital and orbital space launch, especially in the field of reusable launch vehicles (RLV).
DLR also tapped Southern Launch as their partner to conduct testing of the Reusability Flight Experiment (ReFEx) and will be using the Koonibba range for the trials.
The experiment will "provide flight and design data on, as well as operational experience with, aerodynamically controlled RVL stages," Southern Launch said.
Originally set for a launch mid this year, it is now slated for 2024.
"We are very happy to have the support of the Southern Launch team as our partner and interface in Australia for such a complex launch campaign," said Peter Rickmers, DLR ReFEx project manager.
"Flying a vehicle like ReFEx, which is purposefully designed to only use aerodynamic control and horizontal landing as RLV technologies is a challenge.
"Having the Southern Launch team support us in this endeavour and also offer a very large range with the option of land recovery is a unique asset."
The Koonibba Test Range is a 145-kilometre-long stretch of land sitting north-west of Ceduna on the West Coast of the Eyre Peninsula in South Australia.
"We look forward to working closely with the ReFEx team during their trip as we continue to plan for the mobilisation of the launch vehicle to Australia and the launch campaign preparations," said Lloyd Damp, CEO of Southern Launch.
"This is a tremendous opportunity for the Australian space industry to work with an established space nation, such as Germany, to build our own space capabilities."
Southern Launch successfully completed its first rocket lift-off from the Koonibba Test Range in South Australia with its TED-01 DART in September 2020, which led to the approval of test launch campaign at Whalers Way.
But last year, Southern Launch failed in its attempt to provide the first commercial lift-off from the Whalers Way Orbital Launch Complex.
However, Damp was upbeat about the experience, saying, "This test launch vehicle may not have taken Australia to space; however, it has provided our teams with valuable data and insights, which will lead TiSPACE in refining their launch vehicle capabilities further."
The mission – dubbed VS01 – was to see Southern Launch blast-off the Hapith I two-stage 10-metre rocket, developed by Taiwan Innovative Space (TiSPACE).
Damp said the attempts also gave the company vibration data and noise data it needed.
The company is currently finalising dates for its next launch attempts in the coming months.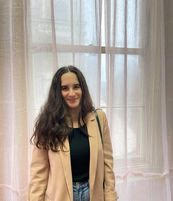 Bella Richards is a journalist who has written for several local newspapers, her university newspaper and a tech magazine, and completed her Bachelor of Communications (Journalism) at the University of Technology Sydney in 2020. She joined Momentum Media in 2021, and has since written breaking news stories across Space Connect, Australian Aviation and World of Aviation.
You can email Bella on: [email protected]
Receive the latest developments and updates on Australia's space industry direct to your inbox. Subscribe today to Space Connect here.