Announced on Monday, the space port company, which is set to blast-off a rocket from Australian ground soon, is now headquartered in Hindmarsh.
On Thursday, 12 May, the company hosted its grand opening of the new location which includes warehousing of space vehicles that are preparing for launch and increased office space for operational and applied research staff.
"Since our establishment in 2017, we have seen firsthand how space policy has developed and impacted on our commercial operations, as a result, companies like Southern Launch are better supported to seek commercial opportunities in the space industry," CEO Lloyd Damp said.
He added that the need to move headquarters stemmed from the growing investment from the government into activities across space launch.
In the last few years, the Morrison government has invested over $700 million into the sector since entering into office, and it has been the first time Australia has seriously backed the commercial space industry.
Previous governments almost completely stripped Australia from space funding, but now there are ongoing commitments to join the international space race and develop sovereign capabilities. 
"I am proud of what my team have achieved to date in building Australia's space port sector and there are still many jobs being created monthly in STEM positions.
"This new headquarters will now allow our launch team to have access to the space vehicles on site during preparations, enabling quicker design and manufacturing iterations, and increased productivity."
Lloyd said that the office space would also make room for greater in person collaboration between the South Australian company and its partners.
The company originally resided in an office in the city of Adelaide.
Southern Launch is currently preparing for its next launch attempt from the Whalers Way Orbital Complex, situated on the tip of the Eyre Peninsula.
Last September, the company made three unsuccessful launches from home ground, in collaboration with Taiwanese-based TiSpace's Hapith I rocket. Although Southern Launch announced it would part ways with the particular rocket, it is still working with TiSpace's Australian sister company, AT Space, for the next attempt.
The news comes just a week after Southern Launch bagged $4.95 million from the government's Modern Manufacturing Scheme to develop the first stage of the Whalers Way space port.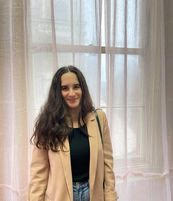 Bella Richards is a journalist who has written for several local newspapers, her university newspaper and a tech magazine, and completed her Bachelor of Communications (Journalism) at the University of Technology Sydney in 2020. She joined Momentum Media in 2021, and has since written breaking news stories across Space Connect, Australian Aviation and World of Aviation.
You can email Bella on: [email protected]
Receive the latest developments and updates on Australia's space industry direct to your inbox. Subscribe today to Space Connect here.