As part of a new deal announced on Thursday, the in-space logistics provider will launch its 270-kilogram Optimus orbital transfer vehicle (OTV) into space. The spacecraft has the ability to taxi commercial satellites into their orbital paths around Earth and beyond, following their launch from a rocket. 
The OTV is the largest commercial spacecraft designed and built in Australia, and this next mission marks the company's second launch contract. 
"Logistics is the new frontier in space innovation. Space-based technology underpins a lot of the daily conveniences Australians have come to expect such as weather forecasting, emergency management, internet access and online banking," said Rajat Kulshrestha, CEO of Space Machines Company.
"To support and fully commercialise the potential of in-space service delivery, the right logistics infrastructure needs to be in place. Space Machines is leading the development of Australia's capability in this critical area, and we are thrilled to be taking the next step in the commercialisation of our service with SpaceX".
Amid the expected rise of satellite launch in the coming years, Space Machines is creating technology that can help manoeuvre satellites into their correct orbit from space, rather than leaving that task for ground operators. 
The rideshare program offers companies and organisations to launch into space for under $1 million onboard a SpaceX rocket, making access to orbit far cheaper. 
In preparation for launch, the OTV's assembly and integration will occur at the company's facility within the University of Technology's Tech Lab.
Before launching the OTV, Space Machines will be sending a smaller vehicle, the Optimus-1, into space this year to deliver customer payloads into orbit.
It is set to launch onboard a Gilmour Space Technologies rocket.
"Space Machines is at the forefront of Australia's space technology and the NSW government is proud to support its work," said Minister for Enterprise, Investment and Trade Stuart Ayres.
"We rely on space and satellite technology to mitigate, manage and respond to natural emergencies, broadcast information, communicate with our loved ones, use the internet and control our finances.
"This latest mission sounds fascinating and I've no doubt that its work will help drive improvements and solutions that put Australia at the forefront of this critical need."
The latest deal follows SMC's expansion into India, after opening offices in Bangalore to collaborate on space technology.
In March, the federal government announced it was investing over $42 million into space and technology initiatives with India to create more jobs.
Both nations have worked together in space since 1997 and have continued to strengthen ties in recent years over shared interests in space.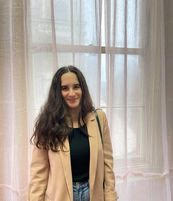 Bella Richards is a journalist who has written for several local newspapers, her university newspaper and a tech magazine, and completed her Bachelor of Communications (Journalism) at the University of Technology Sydney in 2020. She joined Momentum Media in 2021, and has since written breaking news stories across Space Connect, Australian Aviation and World of Aviation.
You can email Bella on: [email protected]
Receive the latest developments and updates on Australia's space industry direct to your inbox. Subscribe today to Space Connect here.