The mobility of the innovative launch rail will allow the business to launch from both the Koonibba Test Range and its main Whalers Way site.
It's hoped the device – which Southern Launch will design, construct and commission – will increase its capacity to compete for international clients and be suitable for vehicles ranging in mass from 20 kilograms to 3,500kg.
Chief executive Lloyd Damp said, "The mobile launch rail will allow the testing of new rocket and payload technologies, which in turn will grow jobs across the Australian space industry."
The grant came as part of the federal government's ongoing Moon to Mars initiative, which is investing $150 million to grow the local industry, and find ways that Australia can support NASA's bid to return humans to the moon, and then onwards to Mars.
Southern Launch is best known for planning to create Australia's first permanent rocket launch site at Whalers Way, which it believes can be "on a par" with Cape Canaveral when it's fully operational. You can listen to Space Connect's podcast with Damp, recorded last year, above.
It comes weeks after Southern Launch won a separate $4.95 million from the federal government's Modern Manufacturing Scheme.
The South Australian company will use the funding to develop the first stage of the Whalers Way space port, which resides on the tip of the Eyre Peninsula.
After three unsuccessful rocket launches from home ground last September in Whalers Way, the company hopes to carry out the next attempt in the coming months.
ATSpace, the Australian sister company of Taiwanese-based TiSpace, which developed the rocket set to launch from Whalers Way, will benefit from the grant as it will support the creation of its R&D facility in Adelaide.
ATSpace is designing and manufacturing the first commercial 3D printed hybrid rocket system, and the facility will help the company boost sub-orbital rocket research and development.
The founder of ATSpace, Dr YenSen Chen, said the funding will "spearhead" the technology for clients to eventually access "Launch from Australia as a Service", which will set-in-stone the nation's sovereign launch capabilities.
"While ATSpace is focused on the R&D and manufacturing of sub-orbital and orbital rockets, we will now be better placed to support the local supply chain," Dr Chen said.
One of Southern Launch's partners, Rocket Technologies International (RTI), a sister company of Rock Trade in regional Queensland, will also benefit from the funding.
The company, which is developing a rocket testing facility, will receive an upgrade including the development of a water deluge system to enable testing of next-generation rocket engines, according to Southern Launch.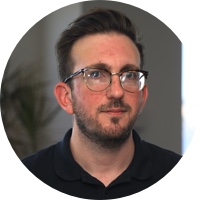 Adam is a journalist who has worked for more than 40 prestigious media brands in the UK and Australia. Since 2005, his varied career has included stints as a reporter, copy editor, feature writer and editor for publications as diverse as Fleet Street newspaper The Sunday Times, fashion bible Jones, media and marketing website Mumbrella as well as lifestyle magazines such as GQ, Woman's Weekly, Men's Health and Loaded. He joined Momentum Media in early 2020 and currently writes for Australian Aviation and World of Aviation.
Receive the latest developments and updates on Australia's space industry direct to your inbox. Subscribe today to Space Connect here.