The newest payload will add more data capacity and reduce the latency of Fleet's existing six satellite Centauri constellation, currently positioned in low-Earth orbit (LEO). 
The South Australian-based company blasted off its next-gen Centauri 5 satellite into space onboard a SpaceX Falcon 9 rocket at 03:57am ACST, Fleet said in a statement.
Fleet Space is creating the world's most advanced low-power satellite network, securing global coverage for internet of things (IoT) devices by using its in-house nanosatellite technology.
The latest launch marked the first time its all-metal patch antennas were entirely 3D printed, paving way for a future constellation to be fully manufactured the same way.
"We've built our business and reputation by consistently delivering on our stated goals and developing technologies that address real human and commercial needs reliably and cost-effectively," said Flavia Tata Nardini, the CEO and co-founder of the company.
The 12-kilogram, 6U payload was launched at an expected altitude of 530 kilometres in LEO.
We've just received confirmation that we've established contact with our 7th satellite, Centauri 5 which was launched this morning on the @SpaceX Falcon 9 Transporter-5 mission, further validating our hard work!#Space #SpaceTechnology #SpaceTech #SpaceX #Satellite #Transporter5 pic.twitter.com/0v7Wv8ELWT

— Fleet Space Technologies (@fleetspace) May 26, 2022
It comes almost a year after Centauri 4, its previous satellite, was launched into space. However, this new satellite has been enhanced with technology to mitigate the effects of radiation that typically impacts payloads in LEO.
It also operates an extended S-band range with digital beamforming, which will bolster the satellite's data rate and capacity up by 2.6 times. Beamforming is a radio frequency management system where a wireless signal is directed towards a specific receiving device, TechTarget says.
It also means the S-band frequency channels can be reused on different beams, according to Fleet.
"Centauri 5 will bring important new capabilities to our existing constellation. It also supports the development of our forthcoming Alpha constellation, which enables our pioneering ExoSphere mineral exploration tool with transformational benefits for the exploration of critical energy transition materials," Nardini said.
During 2023, Fleet is slated to deliver a fully 3D printed micro-Alpha constellation alongside the Centauri in LEO. Fleet said the two will work side by side and provide continuous coverage with data rates up to 520 kbps.
The pair will also aid the company's ExoSphere system, which is a new satellite mission announced in March that will assist in searching for critical land resources up to 100 times faster than traditional methods.
The system will combine wireless geodes, edge computing and a constellation of low-Earth orbit nanosatellites to search for resources such as copper, nickel, gold and lithium that are being used for zero-emissions technologies.
It is set to assist miners in accessing resource data within a week compared to months, and to reduce environmentally damaging surveying practices, such as explosives and drilling.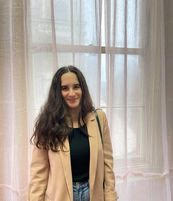 Bella Richards is a journalist who has written for several local newspapers, her university newspaper and a tech magazine, and completed her Bachelor of Communications (Journalism) at the University of Technology Sydney in 2020. She joined Momentum Media in 2021, and has since written breaking news stories across Space Connect, Australian Aviation and World of Aviation.
You can email Bella on: [email protected]
Receive the latest developments and updates on Australia's space industry direct to your inbox. Subscribe today to Space Connect here.