In a statement released on Wednesday, the Northern Territory-based launch company also confirmed the following two will be on 4 July and 12 July.
The contract to launch three scientific research rockets for NASA was first announced in 2019, initially planning for lift-off in 2020 but was delayed due to pandemic-related restrictions. If it goes to plan, ELA will also achieve Australia's first commercial rocket launch from home ground at the Arnhem Space Centre (ASC), which is located on the Dhupuma Plateau near Nhulunbuy.
Following the three sounding rocket launches, ELA expects to complete over 50 per year by 2024 and 2025 – this is compared to Southern Launch's ambition to host around 36 per year.
"Having NASA as our first customer is not only a great endorsement of our spaceport, but it places us at the forefront of global commercial space and proves that through ELA and the ASC, Australia now has a sovereign launch capability and access to space," said ELA's CEO, Michael Jones.
The mission will see the sub-orbital sounding rockets blast-off from the launchpad in Arnhem Land carrying scientific instruments into space as part of NASA's Sounding Rockets Program.
The sounding rockets will conduct engineering tests and astrophysics research during their brief time in sub-orbital space – which will be between five to 20 minutes.
Newly elected Prime Minister Anthony Albanese on Wednesday made an official announcement of the launch during his visit to Darwin.
"It's terrific to be here in Darwin today to declare Equatorial Launch Australia and NASA [are a] go for launch right here in the Northern Territory," he said at a press conference.
Prime Minister Albanese explained that the rockets will fly 250 kilometres north to collect data on the physics of the sun and its relationship with the Earth.
"This is a really exciting project. This is about not just the rocket launches itself, but it's about sending a message to younger Australians and indeed, Australians of any age who might be looking at retraining for future careers of how important science is," Prime Minister Albanese continued.
"We want the next generation to really look at STEM as part of Australia's future and that's why this is an important project."
Philip Citowicki, the Executive Officer of Space Industry Association of Australia and Non-Resident Fellow at the Pacific Forum, told Space Connect that the comments from the Prime Minister "shows how serious" the government is taking the launch.
"Returning launch is one of the few major pieces of the space industry jigsaw puzzle needed to further accelerate our industries growth. It's also a major step along the way in the development of sovereign space capability, which has been prioritised by the government," Citowicki added. 
According to Jones, ELA hopes to carry out at least two more launches in 2022.
It comes after the company was recently awarded its launch facility licence and launch permit for the NASA campaign following a two-year evaluation by the Australian Space Agency, ELA said.
The three upcoming launches will mark the end of the first stage of development of the spaceport, Jones added.
"We will now commence the development of Phase 2 of the ASC which includes the construction of additional larger launch pads to accommodate medium sized/larger payload rockets."
The launch facility will initially be equipped with three launch pads for sub-orbital launches and small orbital satellite vehicles.
Space Connect reported earlier this week that ELA is preparing to welcome more than 70 personnel from NASA who are travelling from NASA Wallops Flight Facility to support the upcoming launches.
In October last year, the NT Labor government announced it was co-investing $5 million into the sounding rocket launch, alongside private investors including Blackfyre Holding, Paspalis Innovation Investment Fund, and a group of sophisticated investors coordinated by Greenwich Capital.
ELA's Arnhem Space Centre has been praised for its advantageous location when it comes to launch, as it resides just 12 degrees from the equator. This allows launch vehicles to "leverage the earth's rotation to gain extra velocity", ELA says, meaning payload to fuel ratios will be far cheaper.
Jones said that the geographic location "makes ASC very attractive to global rocket companies" and will provide an alternative to the French Guiana launch site.
Among other advantages such as sparse population and minimal air traffic making it a prime launch location, rockets will also be able to reach not only low-Earth orbit, but geosynchronous equatorial orbit, lunar orbit and deep space, ELA says.
The NT launchpad will become one of the only commercial sites in Australia, along with the Whalers Way facility in South Australia, which is on its way to approval, and the Gilmour Space Technologies Bowen Orbital Spaceport in Queensland, which is expected to facilitate commercial launches in the future. 
According to the NT government, the Australian launch market is forecasted to be worth up to US$930 million over the next 10 years.
Head of the Australian Space Agency, Enrico Palermo, said this launch will "further cement" Australia's reputation as a global space player.
"The growth of launch-related activities in Australia is helping to open up the full value chain of space activities, which will grow the sector and create new businesses and job opportunities here at home," he said.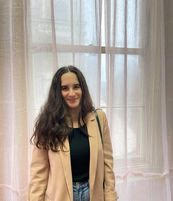 Bella Richards is a journalist who has written for several local newspapers, her university newspaper and a tech magazine, and completed her Bachelor of Communications (Journalism) at the University of Technology Sydney in 2020. She joined Momentum Media in 2021, and has since written breaking news stories across Space Connect, Australian Aviation and World of Aviation.
You can email Bella on: [email protected]
Receive the latest developments and updates on Australia's space industry direct to your inbox. Subscribe today to Space Connect here.