The launch also marked the 200th successful blast-off to space for SpaceX, as well as the Falcon 9 first stage's 15th flight, which ties it for the record of most re-used rocket.
SpaceX's Transporter-6 mission is the company's sixth dedicated small-satellite rideshare mission. The payloads included on the Falcon 9 rocket included a huge range of CubeSats, microsats, PicoSats and orbital transfer vehicles that are already loaded with small spacecraft that will be deployed at a later date.
Included in the payload were five Australian-made satellites, designed and constructed by Canberra-based company Skykraft. The five satellites weigh over 300 kilograms each, making them the largest Australian-made space objects ever launched into space.
The five satellites are the first to be launched, with another 195 planned to blast-off into orbit over the next two years. The satellites will operate as a constellation to deliver the air traffic management (ATM) service being developed by Skykraft.
Skykraft believes that their system will significantly improve the monitoring of aircraft as well as increase the communication lines between pilots and air traffic controllers.
Dr Michael Frater, chief executive officer of Skykraft, spoke about the system and how it will benefit the industry.
"We rely on air traffic control to avoid mid-air collisions, even in the middle of the Pacific Ocean. With Skykraft's service, air traffic controllers will be able to see the aircraft at all times and talk directly with the pilot anywhere in the world," Frater said.
One of the key offerings of Skykraft's ATM system is that it will use ADS signals to track aircraft locations across the globe. Additionally, it will provide a link for VHF data and voice communications to be sent between air traffic controllers and aircraft when they are more than 400 kilometres away from land.
Air Vice Marshall (ret'd) Mark Skidmore, chairman of Skykraft, talked about the roadmap for the company and their ATM system.
"This proof-of-concept launch will see Skykraft testing the operational capability over the next three months. We expect commercial operations to commence in 2025 when air navigation service providers around the world take up the service," he said.
"We are taking giant leaps forward into a whole new era in space and creating a global industry from our nation's capital."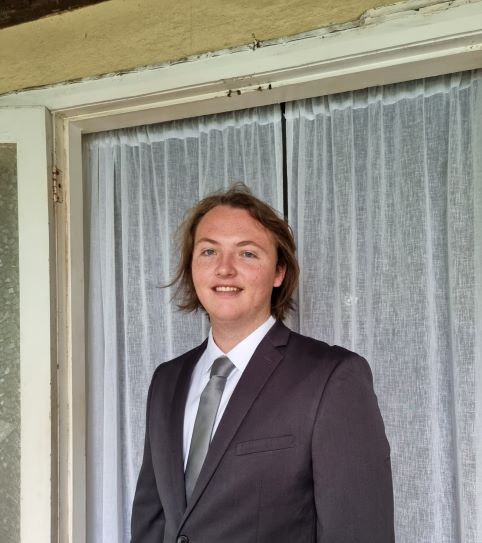 Liam McAneny is a journalist who has written and edited for his University International Relations journal. He graduated with a Bachelor of Arts (International Relations) and Bachelor of Laws from the University of Wollongong in 2021. He joined Momentum Media in 2022 and currently writes for SpaceConnect and Australian Aviation. Liam has a keen interest in geopolitics and international relations as well as astronomy.

Send Liam an email at: [email protected]
Receive the latest developments and updates on Australia's space industry direct to your inbox. Subscribe today to Space Connect here.