The company is at the last stages of its preparation for its maiden launch of the Eris rocket, which is currently scheduled for April 2023 at the earliest.
The launch will be a watershed moment for the Australian space industry, as the rocket is the first completely Australian orbital launch system to go into space.
Gilmour's Eris rocket is special for several reasons aside from its label of being Australian made. The propulsion system that will launch Eris to orbit is a hybrid propulsion system developed entirely by Gilmour Space.
The engines use a combination of both liquid oxidiser and a proprietary solid fuel to produce a record 115 kilonewtons of efficient combustion.
The hybrid Sirius engines that will power Eris to space have been tested extensively, with Gilmour completing its final set of qualification tests of the Sirius engine in November last year.
Adam Gilmour, chief executive officer of Gilmour Space, spoke about the engines his company had developed.
"This is the most powerful rocket engine ever developed in Australia; and it achieved its mission duration requirement before failure," he said.
Eris still has a few finishing touches to go before it is ready to go to the launch pad. The company is aiming to have the rocket entirely complete by March this year and will then move towards a test flight from Bowen in North Queensland.
"We're confident it will take off the pad, but no first launch vehicle from a new company has ever successfully gone to space on the first try," said Gilmour. 
"What generally happens is the second one works, so we're building two of them so we can learn from the first and succeed with the second."
Following the test flights, the Eris rocket will be equipped with a range of payloads when it starts its "Block 1"missions late this year.
With a payload capacity of up to 215 kilograms there is room for multiple different small spacecraft on the Eris rocket.
Among those that will hitch a ride to space on Eris is a specially designed thermal camera constructed by Macquarie University's Australian Astronomical Optics department.
The camera will be integrated into a Gilmour Space satellite which will launch on Eris, and will be used for monitoring weather, water quality and detecting bushfires.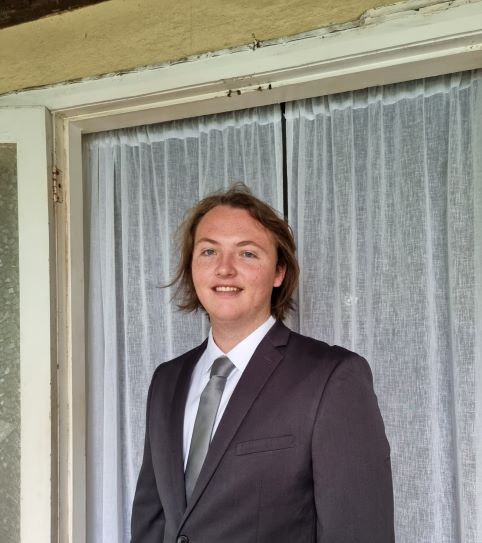 Liam McAneny is a journalist who has written and edited for his University International Relations journal. He graduated with a Bachelor of Arts (International Relations) and Bachelor of Laws from the University of Wollongong in 2021. He joined Momentum Media in 2022 and currently writes for SpaceConnect and Australian Aviation. Liam has a keen interest in geopolitics and international relations as well as astronomy.

Send Liam an email at: [email protected]
Receive the latest developments and updates on Australia's space industry direct to your inbox. Subscribe today to Space Connect here.