Ahead of the upcoming Australian Space Summit in May 2023, Bureau of Meteorology National Manager, Space, Zandria Farrell added that alongside this, its different launch trajectories would be appealing to commercial companies domestically and overseas, she added.
"I think that if we combine our ingenuity with passion and persistence, we can create a really strong launch industry," Farrell told Space Connect.
"It's often said that space is challenging, but many Australian organisations prove that even if there is a setback, they can keep pushing forward."
Farrell's comments preceded the Australian Space Summit 2023, where she will speak about Australia's launch capabilities, and why it is set to be the leading Indo-Pacific hub for launch operations.
Recently, Gilmour Space announced it is preparing for its maiden launch of the Eris rocket, which is touted to be a watershed moment for the Australian space industry. 
Currently scheduled for Q3 this year, it would be the first completely Australian orbital launch system to go into space.
Furthermore, the propulsion system that will launch Eris to orbit is a hybrid propulsion system developed entirely by Gilmour Space.
The company recently revealed the mission patch for the Test Flight 1 mission.
The role of space weather data
For its part, the Bureau of Meteorology is establishing its own dedicated space flight service for various launch companies so it can provide meteorological and space weather intelligence to support safe and successful spaceflight campaigns, Farrell said.
"We will combine this with our space weather intelligence to help support our launch providers as well as their customers like satellite operators and payloads," she said.
In 2022, the Bureau of Meteorology opened up a new space weather capability in South Australia (specifically the Australian Space Weather Forecasting Centre) to provide space weather forecasts, warnings, and alerts customised to users in the Australian region.
Located at Lot Fourteen in Adelaide, it is situated in this innovation hub to support external engagement with key industries.
The service includes a space weather forecasting centre, customer engagement team, and a space weather research team.
The Bureau provides space weather alerts and warnings to provide key industries with the information they need to mitigate the impacts of space weather on complex technologies, such as aviation, satellite operators, the energy and resources sectors, and defence.
Farrell said the Bureau is currently collaborating with launch providers and has onboarded its first spaceflight operations manager last year to offer a dedicated service to them.
"The Bureau is there to support a safe and successful spaceflight so that launch providers and operators have the information they need to make the best decisions," Farrell said.
"Weather is critical to activity across various industries, including defence and mining. The Bureau may be known as a terrestrial weather player but we also have a lot of touchpoints across space with spaceflight capability and the use of Earth observation data."
'Team Australia vibe' crucial in space  
When asked how Australia could leap forward in the space sector, Farrell said its small population presents both challenges and opportunities.
The solution to this, she said, is for the sector to collaborate and work towards shared goals and objectives to succeed.
"We need to have that Team Australia vibe and a collective push. We need to work together to identify our strengths and lift each other up," she said.
"The Australian space industry is very well connected because we're comparatively smaller. People work together and support each other while celebrating the wins.
"It's really important to continue that support for a collective outcome even as we grow."
Farrell concluded that Australia could shape the global space economy and compete with the world by identifying gaps and attempting to fill them.
She noted that the Australian Space Agency has been doing this and pinpointing Australia's strengths to strategise on how it could contribute to the global space sector.
To hear more from Zandria Farrell about the future of space launch in Australia and how the industry can unlock Australia's full potential in shaping the space economy, come along to the Australian Space Summit 2023.
It will be held on Wednesday, 17 May 2023, at ICC, Sydney.
Click here to buy tickets and make sure you don't miss out!
For more information, including agenda and speakers, click here.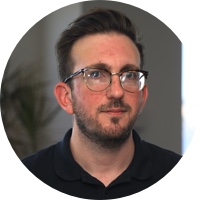 Adam is a journalist who has worked for more than 40 prestigious media brands in the UK and Australia. Since 2005, his varied career has included stints as a reporter, copy editor, feature writer and editor for publications as diverse as Fleet Street newspaper The Sunday Times, fashion bible Jones, media and marketing website Mumbrella as well as lifestyle magazines such as GQ, Woman's Weekly, Men's Health and Loaded. He joined Momentum Media in early 2020 and currently writes for Australian Aviation and World of Aviation.
Receive the latest developments and updates on Australia's space industry direct to your inbox. Subscribe today to Space Connect here.