David Waterhouse, CEO of Hypersonix said ahead of the Australian Space Summit 2023 that launching satellites sustainably has become increasingly important as more satellites are launched at a higher frequency.
"If you go back five years ago, it didn't really matter," he told Space Connect.
"People were only launching 12-15 satellites a year. But that's changing a lot now. You've got launches happening every week and that frequency is only going to increase as we put thousands of satellites up in space."
The technology is available for the space industry to become more sustainable but it has to use it efficiently, he argued.
At the Space Summit in May, Mr Waterhouse will participate in a panel discussion about space and the hypersonic technological arms race, the latest developments in hypersonic spaceplanes and what the zero-emissions spaceplane means for the space industry, and international partnership and supply chain opportunities for hypersonics.
His comments come days after Hypersonix announced that it has found a partner for its first test launch next year.
The start-up, which was selected by the US Defense Innovation Unit (DIU) last month for a program testing aircraft that can fly faster than five times the speed of sound (Mach 5), has found a partner in launch provider Rocket Lab USA for the test flight of its mostly 3D-printed DART AE scramjet.
Last year, Hypersonix won an $8 million grant from the government to develop and launch its zero-emissions spaceplane technology demonstrator.
The company ultimately aims to build a spaceplane, called the Delta Velos Orbiter, which will be capable of deploying small satellites into low-Earth orbit as a cheaper and more sustainable alternative to rockets.
Hypersonix's Wirraway launch system is a reusable, green hydrogen-powered, three-stage-to-orbit satellite launch system.
Comprised of the Delta Velos Orbiter and the Boomerang booster, the company says it is a low-cost, efficient system that allows satellites to reach any orbit from any launch site.
Powered by green hydrogen, it is a high-cadence scalable system with fully reusable components that fly back to base, and offers a plug-and-pay payload.
The Boomerang is a reusable first-stage booster that flies back to base post-launch. After boosting Delta-Velos to a speed of Mach 5, it returns to Earth, landing on a runway and to be used again.
"The big savings are the by-products," Mr Waterhouse explained.
There are two elements to accessing space sustainably, including the fuel that is used and the carbon dioxide that is emitted from that.
"A lot of rockets use solid fuel, which is great for thrust but it burns plastic. This is not very good for the environment at all. The fuel emits a lot of toxins," he said.
Moreover, the carbon cost of manufacturing something and then disposing of it is sometimes overlooked, Mr Waterhouse pointed out.
"There is a lot of CO2 emissions involved in the materials that go to build a rocket. So, you want to be able to reuse the rocket for the first and second stages because that reduces the carbon footprint on our planet," he said.
On the other hand, he noted, because the Delta-Velos Orbiter is powered by hydrogen, it is cleaner as its only by-product is water.
Hypersonics in defence
When asked what opportunities he sees for international partnerships for hypersonic technologies, Mr Waterhouse said he sees plenty, particularly in defence under the AUKUS umbrella.
"Australia is working with the US ad UK on pillar two, which includes many key technologies that the nation sees as critical for defence. Hypersonics is one of those technologies," he said.
Because of the number of tests Australia and the US are seeking to do, it could underpin sovereign land launch capability for Australia, Mr Waterhouse suggested.
"We're using rocket-based systems to launch, which could then be used for launching satellites. So, you can see how you could leverage that launch infrastructure for other sectors," he said.
Hypersonix is also seeking to develop an overland hypersonic test range, which Mr Waterhouse said is significant.
The technology would enable the secure exchange of data at hypersonic speeds while the vehicle is flying, Mr Waterhouse said.
He concluded: "We're fortunate because we've got a lot of big open spaces in Australia. So, we're hoping to develop that range to improve testing.
"It's important because when we're developing technologies, it's great to be able to recover the vehicles. At the moment, the vehicle typically lands in the ocean, which makes it very difficult to recover."
Come along to the Australian Space Summit 2023 to hear David Waterhouse unpack the latest developments in hypersonic spaceplanes and what the zero-emissions spaceplane means for the space industry.
It will be held on Wednesday 17 May at ICC, Sydney.
Click here to buy tickets and don't miss out!
For more information, including agenda and speakers, click here.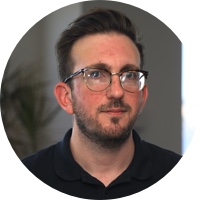 Adam is a journalist who has worked for more than 40 prestigious media brands in the UK and Australia. Since 2005, his varied career has included stints as a reporter, copy editor, feature writer and editor for publications as diverse as Fleet Street newspaper The Sunday Times, fashion bible Jones, media and marketing website Mumbrella as well as lifestyle magazines such as GQ, Woman's Weekly, Men's Health and Loaded. He joined Momentum Media in early 2020 and currently writes for Australian Aviation and World of Aviation.
Receive the latest developments and updates on Australia's space industry direct to your inbox. Subscribe today to Space Connect here.