The mission on 20 April destroyed the concrete launch pad at the site in Boca Chica, Texas, reportedly throwing debris as far as the town of Port Isabel 10 kilometres away, with Starship itself — the most powerful rocket ever built — exploding four minutes later when its flight termination system was activated.
The US Federal Aviation Administration has since barred further Starship launches pending a "mishap investigation", with criticism falling on SpaceX for the launch pad design, which did not include a flame trench or deluge system.
In a Twitter Spaces post-mortem over the weekend, the SpaceX founder and chief executive officer said the launch had "slightly exceeded" expectations and downplayed the risks from the debris cloud.
"The debris is really just basically sand and rock, so it's not toxic at all or anything. It's just like a sandstorm, essentially — basically a human-made sandstorm. But we don't want to do that again," said Musk.
SpaceX is aiming to prevent a recurrence of the launch pad incident by replacing the concrete with a steel plate that will spray water upwards to dampen the effects from the exhaust of the Super Heavy first-stage rocket booster.
3 months ago, we started building a massive water-cooled, steel plate to go under the launch mount.

Wasn't ready in time & we wrongly thought, based on static fire data, that Fondag would make it through 1 launch.

Looks like we can be ready to launch again in 1 to 2 months.

— Elon Musk (@elonmusk) April 21, 2023
If the FAA gives the go-ahead for a second test launch, the goal will be to send Starship's upper stage on a partial Earth orbit before bringing it down near Hawaii after around 90 minutes.
Starship is the collective name for both the SpaceX Super Heavy rocket and Starship spacecraft that is fully reusable. Its aim is to travel to the moon one day before taking humans to Mars.
The launch beat NASA's record of the world's most powerful rocket to go into operation as it reached an altitude of 39 kilometres over the Gulf of Mexico.
The two vehicles, though still attached, entered a death spiral and exploded when the booster failed to separate.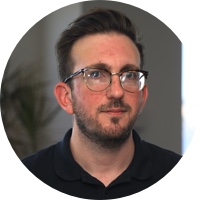 Adam is a journalist who has worked for more than 40 prestigious media brands in the UK and Australia. Since 2005, his varied career has included stints as a reporter, copy editor, feature writer and editor for publications as diverse as Fleet Street newspaper The Sunday Times, fashion bible Jones, media and marketing website Mumbrella as well as lifestyle magazines such as GQ, Woman's Weekly, Men's Health and Loaded. He joined Momentum Media in early 2020 and currently writes for Australian Aviation and World of Aviation.
Receive the latest developments and updates on Australia's space industry direct to your inbox. Subscribe today to Space Connect here.