Stratolaunch, builder of the world's biggest aircraft, is set to pay the bankrupt business in cash immediately should the deal be accepted, according to reports.
While the so-called "stalking horse bid" could be trumped, it effectively locks in a floor price that rival bidders would have to match or surpass.
Virgin Orbit filed for bankruptcy protection last month, days after it announced it would cease operations and make around 90 per cent of its workforce redundant.
The business uniquely launches rockets "horizontally" under the wing of a repurposed 747 rather than vertically from a launchpad.
It's a similar launch method employed by bidder Stratolaunch — however, it uses a bespoke-made aircraft called Roc, pictured, which is thought to be the largest plane ever made.
It also fires hypersonic launch vehicles as opposed to Orbit's more traditional rockets, giving potential for clients to test their payloads at extreme speeds.
Just last week, it conducted its first-ever test drop, releasing a prototype hypersonic vehicle above the Pacific Ocean.
The distinctive-looking twin-fuselage Roc aircraft is the brainchild of late Microsoft co-founder Paul Allen and is designed to carry the rocket-powered and automated Talon-A vehicles into the upper atmosphere.
Virgin Orbit, meanwhile, saw its business collapse following the failure of its landmark launch in Cornwall, south-west England, in January.
However, it was revealed earlier this month that up to 30 bidders have emerged to save the company from potential insolvency, paving the way for a future blast-off from Toowoomba in Queensland.
Dan Hart, chief executive of Virgin Orbit, said multiple parties were interested in buying the company as an "integrated enterprise", retaining employees, and keeping it operational.
"I'm pleased with the number and quality of the indications of interest we've received, which we believe reflects the innovative ideas and hard work the team has put into the development of this unique system," he said.
"I look forward to continuing to work with those who have expressed interest and other parties as we approach the final bid deadline."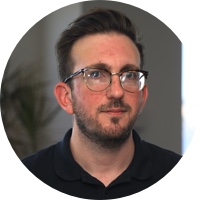 Adam is a journalist who has worked for more than 40 prestigious media brands in the UK and Australia. Since 2005, his varied career has included stints as a reporter, copy editor, feature writer and editor for publications as diverse as Fleet Street newspaper The Sunday Times, fashion bible Jones, media and marketing website Mumbrella as well as lifestyle magazines such as GQ, Woman's Weekly, Men's Health and Loaded. He joined Momentum Media in early 2020 and currently writes for Australian Aviation and World of Aviation.
Receive the latest developments and updates on Australia's space industry direct to your inbox. Subscribe today to Space Connect here.