As part of the alliance, RMIT will rely on the aerospace giant's global expertise and supply chain, and Boeing will lean on the university's longstanding manufacturing research.
The research and development will be based at RMIT's Space Industry Hub, a launch pad incubator backed by the Victorian government's $1 million funding.
"Australia's burgeoning space sector requires the production of complex, low volume, bespoke components not suited to conventional manufacturing techniques," said Boeing Defence Australia director of Aerospace Engineering and Production, Paul Watson.
Watson added the "new knowledge" that will emerge from the partnership will stimulate Australia's "local fabrication capability" and expose the nation to international markets.
Initially, the two will focus on design strategy, materials research and process innovation.
RMIT will depend on Boeing's global resources to develop homegrown commercial equipment for "spaceflight and off-world exploration," according to the press release.
Australia has been slowly claiming territory in space since establishing the Australian Space Agency in 2018 – an initiative that had been lobbied for, for years before. 
Although the nation has been critical to numerous space missions with NASA and other agencies, Australia has lagged behind on developing its own sovereign capabilities.
But since forming the agency, industry leaders have touted local space activity has increased more than ever before, plunging Australia into the growing industry.
RMIT Deputy Vice Chancellor for Research and Innovation, Professor Calum Drummond AO said the partnership is to "maximize opportunities for commercialization" of products they are set to create.
"This is a pioneering project which provides a tangible pathway for Australian businesses to upskill, innovate and export globally as manufacturers of products for space applications."
In 2019, Boeing signed a Statement of Strategic Intent and Cooperation with the Australian Space Agency, committing to invest in R&D, innovation and STEM education.
Although the company is based in the United States, Boeing has invested over $400 million in its Australian supply chain and $47 million in research and development with 10 universities.
The joint press release said this new partnership will further Boeing's commitment to enhance Australia's own space capabilities.
"Leveraging Boeing and RMIT's joint expertise and facilities, we believe we can unlock boundless future opportunities for Australian industry," said Drummond.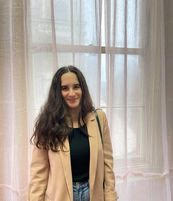 Bella Richards is a journalist who has written for several local newspapers, her university newspaper and a tech magazine, and completed her Bachelor of Communications (Journalism) at the University of Technology Sydney in 2020. She joined Momentum Media in 2021, and has since written breaking news stories across Space Connect, Australian Aviation and World of Aviation.
You can email Bella on: [email protected]
Receive the latest developments and updates on Australia's space industry direct to your inbox. Subscribe today to Space Connect here.