EOSDA is a global provider of AI-powered satellite imagery analytics and is set on launching its AgriSat constellation – comprised of seven optical satellites – in low-Earth orbit by 2025.
South African-based Dragon Aerospace, which creates high-performance imaging satellites and payloads, will provide EOSDA with the first satellite of its constellation.  
"EOSDA selected the Dragonfly satellite platform as it corresponds to the imaging requirements critical for precision farming," the company said.
"The satellite will provide a wide swath and large coverage of the farmlands areas that are especially useful for big agro holdings."
The first satellite – which will be manufactured by Dragonfly – is slated to launch in 2022.
The two DragonEye electro-optical imagers will be mounted on a 100-kilogram class satellite platform.
It will capture images with the help of dual high-resolution image sensors, embracing up to 40 kilometres swath width.
"This is an important contract for Dragonfly Aerospace that allows us to demonstrate our capabilities not only in high-performance electro-optical imagers but also in full imaging satellite systems," said Bryan Dean, CEO at Dragonfly.
"We are very pleased that our customer EOS Data Analytics has shown the confidence in our team to select us for providing the satellite bus after working with us for the past year on the imager contract."
EOSDA says the constellation will monitor farmlands, and assist in crop prediction, vegetation state control, weed and pest management, weather forecast and more.
The remote sensing capabilities gives farmers the information to make "weighted" and "data-driven decisions" when managing land.
"Agriculture in the 21st century stands to benefit immensely from adopting new space technologies, helping the industry tackle issues like land use, soil maintenance and climate change,'' said EOS Data Analytics CEO, Artyom Anisimov.
The constellation will revisit the target area of any country within 24 hours every single day of tasking.
Roman Medvediev, EOSDA's COO said the company conducted a thorough review in selecting a satellite supplier, and said Dragonfly was the best performing for the mission.
"We have been planning the EOS AgriSat constellation for some time. Now, we can turn these plans into reality by partnering with Dragonfly Aerospace for the full imaging satellite," Medvediev said.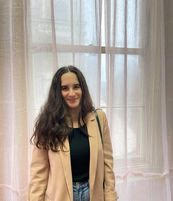 Bella Richards is a journalist who has written for several local newspapers, her university newspaper and a tech magazine, and completed her Bachelor of Communications (Journalism) at the University of Technology Sydney in 2020. She joined Momentum Media in 2021, and has since written breaking news stories across Space Connect, Australian Aviation and World of Aviation.
You can email Bella on: [email protected]
Receive the latest developments and updates on Australia's space industry direct to your inbox. Subscribe today to Space Connect here.