Dubbed the Extraterrestrial Environmental Simulation (Exterres) Laboratory, located on the North Terrace campus, it will contribute to the nationwide Trailblazer mission to build a rover that will explore the moon's surface for NASA's Artemis mission, launching by 2024.
Head of the Australian Space Agency Enrico Palermo said the lab "will help fast-track the development of the technologies and processes necessary for Australia to have a sustainable long-term presence on the moon and beyond.
"The research undertaken in this facility will make significant contributions to Australia's sovereign capability in off world infrastructure operations – which aligns with our recently released Robotics and Automation on Earth and in Space Roadmap."
According to the university, the lab will help experts develop technology that can withstand the harsh effects of regolith – broken rock and dust – and help to develop materials that can explore Martian and lunar surfaces.
Associate Professor John Culton, professor of Off-Earth Resources and director of the Andy Thomas Centre for Space Resources led the project.
"Understanding how technology will perform when exposed to harsh extra-terrestrial environments is critical to supporting long-term human presence in deep space, specifically the moon and Mars," he said.
"Space hardware will be tested in the lab's Regolith Thermal Vacuum Chambers (rTVAC), a 9-square metre sealed lunar regolith simulant pit and a 27-square metre sandpit which can be tailored to simulate specific off-world environments."
Students and researchers will be able to test their equipment in atmospheres that reflect the lunar south pole and Mars.
"In addition, the regolith and sandpits are instrumented using a 3D motion capture system that allows detailed analysis of the capabilities of experimental robotics, either remotely controlled from the Exterres mission control, or operated autonomously," said Associate Professor Culton.
"Blackout screens and solar light sources can be installed on the pit for trials of computer vision for automated navigation, which is particularly difficult in the off-Earth environment."
Available at the lab will also include a high-power laser, a vacuum furnace, box furnace and large-scale 3D printer.
These materials will assist in constructing shelters, habitats, roads and landing pads, according to the university.
While Australia has ramped up efforts in launch and satellite production, this lab is expected to push the nation into exploring deep space.
Although deep space exploration is not foreign to Australia, namely the Canberra Deep Space Communication Complex that provides contact with spacecraft missions to Mercury, Mars, Jupiter and more, the lab will advance the production of homebred technologies that can launch to space.
"The Exterres Laboratory represents a significant milestone in the University of Adelaide's space research capability and our ability to work more closely with the space sector," said University of Adelaide vice-chancellor and president, Professor Peter Høj.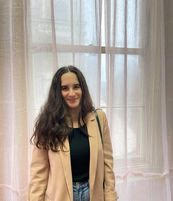 Bella Richards is a journalist who has written for several local newspapers, her university newspaper and a tech magazine, and completed her Bachelor of Communications (Journalism) at the University of Technology Sydney in 2020. She joined Momentum Media in 2021, and has since written breaking news stories across Space Connect, Australian Aviation and World of Aviation.
You can email Bella on: [email protected]
Receive the latest developments and updates on Australia's space industry direct to your inbox. Subscribe today to Space Connect here.