NASA's Voyager 1, which has been travelling through space for 44 years and is now some 22.5 billion kilometres from Earth, has reported back the existence of a lingering frequency thought by Cornell University academics to be plasma waves.
Currently, the spacecraft has travelled beyond the solar system and is now travelling through the interstellar medium. 
According to Cornell University, the Voyager 1, which is the farthest distance a human-made object has ever travelled from Earth, has been slowly transmitting back data that scientists have been analysing.
As published in Phys.org, Cornell University described the difficulties in relaying data back from the spacecraft.
"Voyager 1 left Earth carrying a Golden Record created by a committee chaired by the late Cornell professor Carl Sagan, as well as mid-1970s technology. To send a signal to Earth, it took 22 watts, according to NASA's Jet Propulsion Laboratory. The craft has almost 70 kilobytes of computer memory and — at the beginning of the mission — a data rate of 21 kilobits per second," the publication reported.
"Due to the 14 billion-mile distance, the communication rate has since slowed to 160-bits-per-second, or about half a 300-baud rate."
Speaking of the recording, senior author James Cordes of the study, George Feldstein professor of astronomy, described it as "the interstellar medium is like a quiet or gentle rain".
"In the case of a solar outburst, it's like detecting a lightning burst in a thunderstorm and then it's back to a gentle rain," he said.
[Related: UWA telescope captures severe weather events on closest star to Earth]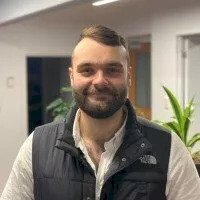 Liam began his career as a speechwriter at New South Wales Parliament before working for world-leading campaigns and research agencies in Sydney and Auckland. Throughout his career, Liam has managed and executed a range of international media and communications campaigns spanning politics, business, industrial relations and infrastructure. He's since shifted his attention to researching and writing extensively on geopolitics and defence, specifically in North Africa, the Middle East and Asia. He holds a Bachelor of Commerce from the University of Sydney and is undertaking a Masters in Strategy and Security from UNSW Canberra.
Receive the latest developments and updates on Australia's space industry direct to your inbox. Subscribe today to Space Connect here.