The autonomous capsule, designed to carry up to seven passengers, in conjunction with carrying cargo, departed from the port of the Harmony Module at 10:45am Eastern time on Thursday. 
The capsule slowly left the module within five minutes around 400 kilometres above Earth's surface and before the weekend will burn in descent as it gets further away from the ISS, eventually landing off the coast of Tallahassee. 
The descent is supported by parachutes and should see the capsule land in the waters of the Gulf of Mexico by 11:29pm Eastern time if successful, to enable quick transportation of the scientific material onboard the capsule to NASA's Space Station Processing Facility at the agency's Kennedy Space Centre.
This shorter transportation time frame allows researchers to collect data with minimal sample exposure to gravity, according to NASA.
SpaceX's Dragon capsule was loaded with approximately 2,300 kilograms of scientific experiments and other cargo from the ISS. It will mark SpaceX's 22nd commercial resupply services mission for NASA. This was the specific spacecraft's first mission, having never been used before. 
NASA will not live broadcast the capsule's descent or recovery via boat. 
According to the ISS' live status reports, astronauts resolved a last-minute issue related to the capsule's 'Polar Units', designed to store science experiments at minus 80 degrees. The fasteners that allow astronauts to relocate the units was stuck, but they were able to fix it just in time. 
The capsule was originally supposed to undock from the ISS on Tuesday, however, was delayed due to Hurricane Elsa, which headed straight to its landing zone on the US south-east coast. 
The tropical storm claimed the lives of at least three people in the Caribbean, and was deemed too risky for the operation due to high winds and heavy rains. 
The SpaceX Dragon spacecraft launched from the Kennedy Space Centre on 3 June carrying 3,300 kilograms of research investigations, crew supplies and vehicle hardware. It arrived at the ISS a little under 16 hours after its launch.
Its body is 8.1 metres high, with a capsule volume of 9.3 cubic metres and trunk volume of 37 cubic metres. Its launch can carry a payload of up to 6,000 kilograms, and its return payload is up to 3,000 kilograms. 
In 2020, SpaceX returned NASA astronauts to the ISS on an American spacecraft for the first time since 2011. The Dragon has currently endeavoured 27 launches, 24 visits to the ISS and has been reused 10 times.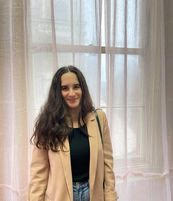 Bella Richards is a journalist who has written for several local newspapers, her university newspaper and a tech magazine, and completed her Bachelor of Communications (Journalism) at the University of Technology Sydney in 2020. She joined Momentum Media in 2021, and has since written breaking news stories across Space Connect, Australian Aviation and World of Aviation.
You can email Bella on: [email protected]
Receive the latest developments and updates on Australia's space industry direct to your inbox. Subscribe today to Space Connect here.