The "dazzling sight" of the ISS rivals the brightness and commanding position of the planet Venus, according to Australia's Nuclear Science and Technology Organisation (ANSTO) Leader of the Centre for Accelerator Science Dr Ceri Brenner.
"To look up and see something moving with elegance and grace across the heavens, knowing it was put there by humans is an awe inspiring and humbling sight," Dr Brenner said.
"It was less than 95 years ago that Sir Charles Kingford Smith and his four-man crew made history becoming the first people to fly across the Pacific.
"Today, we have permanent base in space the size of a soccer field weighing 450 tonnes", she said.
The ISS is one of the globe's most significant achievements in space and has been the ground upon which many science breakthroughs have taken place.
It is a multinational laboratory in low-Earth Orbit, hosting space agencies from America, Russia, Japan, Canada and Europe.
As the ISS is more visible over Australian skies this week due to clearing weather, Dr Brenner says to not be "fooled" into thinking it is slow moving.
Compared to a Bugatti Veyron which can travel seven kilometres per minute, the ISS glides through eight kilometres of orbit per second.
"It races around the Earth in about 90 minutes. That's 16 orbits per day", Dr Brenner said.
While Australia is yet to claim its presence on the station, it plays a key role in studying the effects of galactic cosmic arrays on astronauts aboard.
On Earth, humans are protected from the sun's radiation by the magnetic field that extends from its interior to outer space, and inevitably, astronauts are not.
According to Dr Brenner, ANSTO researchers have begun testing the response of human cells and living matter to radiation ion beams.
In late November, Australian research company Saber Astronautics and Axiom, the company developing a commercial space station, announced the first formal program for the nation to access the ISS.
This will mark a major achievement for the Australian space industry, set to accelerate the nation's international partnerships and sovereign capability.
Saber said Australia having access to the ISS will assist in developing products for human health, materials, electronics and clean tech due to the lack of gravity, easy access to cooling and nearly 100 per cent sterile environment.
As part of the program, Saber will work directly with Australian companies in a series of workshops in each state to form consortiums in line with local governments.
The resulting consortiums will develop the requirements and resources that their products will need for the flights, Saber said, and the program will train and help the companies to determine which products can benefit from the ISS program.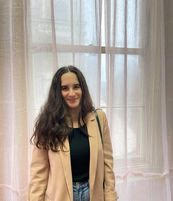 Bella Richards is a journalist who has written for several local newspapers, her university newspaper and a tech magazine, and completed her Bachelor of Communications (Journalism) at the University of Technology Sydney in 2020. She joined Momentum Media in 2021, and has since written breaking news stories across Space Connect, Australian Aviation and World of Aviation.
You can email Bella on: [email protected]
Receive the latest developments and updates on Australia's space industry direct to your inbox. Subscribe today to Space Connect here.