Although Glenn died in 2016 at age 95, his legacy lives on as marking the beginning of America's rampant space industry.
Astronauts on the International Space Station commemorated the anniversary, along with Perth Airport which held a space-themed presentation to honour when Glenn named the state "City of Lights" as he orbited over it during his journey.
"Sixty years ago on February 20, 1962, one of the original Mercury astronauts John Glenn blazed the trail into the history books by launching on the Mercury-Atlas 6 mission aboard the Friendship 7 capsule to become the first American to orbit the Earth," said ISS astronaut Mark Vande Hei in a video.
"All of us aboard the International Space Station want to honour John Glenn today for his remarkable achievements in both 1962 and as he returned to space aboard the shuttle Discovery in 1998.
"Because of him, we are heading back to the moon and onto Mars and beyond," he added.
Glenn orbited the Earth three times during the flight that lasted four hours, 55 minutes and 23 seconds.
Raja Chari, another ISS astronaut, said that during his orbits around the Earth, Glenn accomplished critical goals such as observing human performance in such conditions and recovering a human and spacecraft safely back to Earth.
Astronaut Thomas Marshburn said that while previous missions proved launch capabilities, questions still remained as to whether human bodies could last in such weightlessness.
But "John Glenn's pioneering mission erased those doubts," Marshburn said.
According to NASA, his mission showed the world America was a "serious contender in the space race" with Russia, and it made Glenn an "instant hero".
While this was a landmark in America's space history, it was also a special moment for Australia.
As Glenn traveled around the globe in 1962, Perth residents expecting his passing turned on every light in the city to show him support, which led to him nicknaming it the "City of lights".
During the flight, Glenn said over the radio: "Just to my right I can see a big pattern of lights apparently right on the coast. I can see the outline of a town and a very bright light just to the south of it."
On the 50th anniversary of his flight in 2012, he recalled this memory in a video message and said it seemed "like it was yesterday", as he remembered the view vividly.  
Thirty-six years later in another shuttle flight, he passed over Perth and for a second time, saw the lights.
"This time I could see the ground again, and it looked to me as though the lights of Perth and Rockingham were even more vivid than they had been back 36 years before in 1962," he said.
To honour the anniversary, Perth Airport on Saturday gained clearance from the Civil Aviation Safety Authority (CASA) to feature a lightshow projection on its control tower.
In conjunction with local artists VJZoo, the presentation showed a spacecraft blasting off into space and an astronaut space walking up the tower. See video here. 
"We know that John Glenn didn't get out of Friendship 7 or the Discovery spacecraft, but we thought it would add some fun into the display," said Kevin Brown, Perth Airport's CEO.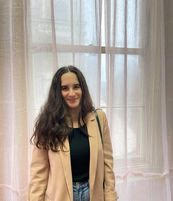 Bella Richards is a journalist who has written for several local newspapers, her university newspaper and a tech magazine, and completed her Bachelor of Communications (Journalism) at the University of Technology Sydney in 2020. She joined Momentum Media in 2021, and has since written breaking news stories across Space Connect, Australian Aviation and World of Aviation.
You can email Bella on: [email protected]
Receive the latest developments and updates on Australia's space industry direct to your inbox. Subscribe today to Space Connect here.