Dr. Gordon Cable told the Australian Space Forum in Adelaide that while we can study the effects of isolation on places such as submarines, nothing could replicate the three-year round trip to the Red Planet.
"When we go to Mars, the Earth will be a mere point of light in the sky, so the psychology of that will be something we will just have to deal with when we do it," he said.
Cable, a senior aviation medical officer for the ADF, was among a panel of experts discussing the potential issues facing what it called "long-term space habitation".
While estimates vary, it's thought the trip to Mars would take around nine months, while the full journey would be around three years.
While astronauts have spent more than a year in space before, it has never been without being around 400 kilometres from home on the ISS.
"We have a lot of great analogue environments on Earth, such as Antarctic bases where we can simulate space missions and study the psychology of isolation environments and hostile environments," said Cable.
"But it really isn't truly the space environment. I mean, we've never sent people to deep space far enough that we can't actually see a home planet.
"At the moment, on the International Space Station, the astronauts feel a real connection with home because, as you probably know, they spend most of their recreational time staring out the windows looking at the Earth and taking photographs. They feel a connection.
"But, of course, going to Mars with the communications delayed, and the fact there is no immediate return, the psychology is something that we need to really address by screening astronauts very intently before they go
"We need to choose people with the right temperament and behaviours to make sure issues are dealt with before they go. For example, what happens if a family member becomes critically ill? What happens if a family member dies?
"Do you tell the astronaut? And you need to sort that out in advance and make sure that they are still in contact with home, and that can be maintained in regular conferences where possible with flight surgeons and psychologists on the ground.
"I think there'll be an increasing use of AI and virtual reality in some of the mental health support, using VR techniques to simulate those environments to make the astronauts connected with those sort of strategies."
NASA is currently in the early stages of preparing to send humans to the Red Planet, in a two-part plan that will see humans initially return to the moon. It's hoped the voyage could begin in the latter part of the next decade.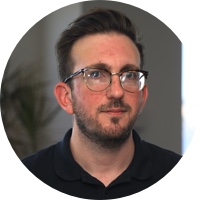 Adam is a journalist who has worked for more than 40 prestigious media brands in the UK and Australia. Since 2005, his varied career has included stints as a reporter, copy editor, feature writer and editor for publications as diverse as Fleet Street newspaper The Sunday Times, fashion bible Jones, media and marketing website Mumbrella as well as lifestyle magazines such as GQ, Woman's Weekly, Men's Health and Loaded. He joined Momentum Media in early 2020 and currently writes for Australian Aviation and World of Aviation.
Receive the latest developments and updates on Australia's space industry direct to your inbox. Subscribe today to Space Connect here.