President Joe Biden unveiled the picture at the White House a day ahead of the launch of the first batch of photographs on Wednesday at 12:30am (AEST).
NASA said it showed the "deepest and sharpest" infrared image of a distant universe to date and was "overflowing with detail". You can see it in full resolution here. 
The telescope – known as the spiritual successor to Hubble – launched on Christmas Day in 2021 and has completed six months of preparatory work including calibrating its instruments and aligning its mirrors.
"Thousands of galaxies – including the faintest objects ever observed in the infrared – have appeared in Webb's view for the first time," said NASA.
"This slice of the vast universe covers a patch of sky approximately the size of a grain of sand held at arm's length by someone on the ground.
"This deep field, taken by Webb's Near-Infrared Camera (NIRCam), is a composite made from images at different wavelengths, totalling 12.5 hours – achieving depths at infrared wavelengths beyond the Hubble Space Telescope's deepest fields, which took weeks.
"The image shows the galaxy cluster SMACS 0723 as it appeared 4.6 billion years ago. The combined mass of this galaxy cluster acts as a gravitational lens, magnifying much more distant galaxies behind it.
"Webb's NIRCam has brought those distant galaxies into sharp focus – they have tiny, faint structures that have never been seen before, including star clusters and diffuse features.
"Researchers will soon begin to learn more about the galaxies' masses, ages, histories, and compositions, as Webb seeks the earliest galaxies in the universe."
SMACS 0723 is a cluster of galaxies in the southern constellation Volans and hasn't previously been studied extensively.
It comes ahead of NASA's first full drop of images that will also show:
WASP-96b;
Southern Ring Nebula;
Stephan's Quintet; and
Carina Nebula.
Australians will be able to follow the photos' unveiling via this link, with the reveal taking place at 10:30am (EDT) on Tuesday, 12 July, from the Goddard Space Flight Center in Greenbelt, Maryland. 
That equates to 12:30am on Wednesday morning in Sydney, Melbourne, Hobart and Brisbane; half an hour earlier in Adelaide and Darwin; and at 10:30pm on Tuesday night in Perth.
The targets will include Carina Nebula, one of the brightest nebulae in space; WASP-96b, a giant planet composed of gas outside our solar system; and Stephan's Quintet, the first compact galaxy group discovered in 1877.
Webb program scientist Eric Smith, who has been on the project since the mid-1990s, said he was excited about the big reveal.
"Webb joins existing great observatories, like NASA's Hubble Space Telescope and Chandra X-ray Observatory, giving scientists 'eyes' from Webb's infrared vision through the visible, ultraviolet part of the spectrum to X-rays. A fantastic new era is upon us as these powerful facilities complement one another to investigate the cosmos," he said.
"All the facilities we currently have, and those in the planning stage, arose from questions ignited by astronomers seeking to answer age-old questions about our universe using previous observatories.
"What questions might Webb observations raise now that will turn our curiosity to things unimagined? We will soon begin to know how Webb will transform our understanding of the universe."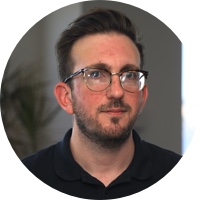 Adam is a journalist who has worked for more than 40 prestigious media brands in the UK and Australia. Since 2005, his varied career has included stints as a reporter, copy editor, feature writer and editor for publications as diverse as Fleet Street newspaper The Sunday Times, fashion bible Jones, media and marketing website Mumbrella as well as lifestyle magazines such as GQ, Woman's Weekly, Men's Health and Loaded. He joined Momentum Media in early 2020 and currently writes for Australian Aviation and World of Aviation.
Receive the latest developments and updates on Australia's space industry direct to your inbox. Subscribe today to Space Connect here.