The company beat off competition from Collins Aerospace to secure the deal, which will also include the creation of supporting equipment.
NASA's Artemis III mission to send humans to the lunar surface is currently scheduled for 2025 but testing will begin next month with the Artemis I uncrewed launch of the same rocket and spacecraft. The blast-off has been twice scrubbed due to cooling issues on its engines and a liquid hydrogen leak, but should proceed in the next few weeks. 
On Thursday, Lara Kearney, manager of NASA's Extravehicular Activity and Human Surface Mobility program, said, "NASA is proud to partner with commercial industry on this historic mission that will kickstart the United States building a lasting presence on the surface of the moon."
NASA defined the technical and safety requirements for the next generation of moonwalking spacesuits, while Axiom Space will be in charge of the design, development, qualifications, certification and production of the spacesuits. NASA will maintain authority for the astronauts' training, mission planning and approval of the service systems.
Future task orders that fall under this contract will include recurring moon landings, the development of spacesuits for low-Earth orbit outside the ISS usage and other special studies.
It's hoped the new spacesuits will advance spacewalking capabilities on the moon and in low-Earth orbit.
They will be managed by the Extravehicular Activity and Human Surface Mobility Program at the Johnson Space Center in Houston. 
This development comes after being pushed back due to "significant challenges" in the development of the spacesuits in August 2021.
"What we learn on Artemis III and future missions on and around the moon will pave the way for missions to Mars. Spacesuits enable us to literally take that next step," said Kearney. 
Space Connect earlier reported how NASA had shortlisted 13 potential landing regions for its Artemis III mission that will take humans back to the moon in 2025.
The sites are all near the lunar South Pole and were chosen to enable multiple launch windows throughout the year. 
Teams also evaluated the locations based on lighting conditions and how easy it would be to communicate with Earth.
"Selecting these regions means we are one giant leap closer to returning humans to the moon for the first time since Apollo," said NASA's Mark Kirasich, an associate administrator for Artemis.
"When we do, it will be unlike any mission that's come before as astronauts venture into dark areas previously unexplored by humans and lay the groundwork for future long-term stays."
All of the regions are within six degrees of latitude of the lunar South Pole and feature diverse geologic features. However, the sites are closely tied to the timing of the launch, meaning NASA has chosen 13 to enable multiple launch windows.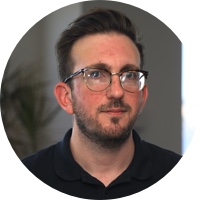 Adam is a journalist who has worked for more than 40 prestigious media brands in the UK and Australia. Since 2005, his varied career has included stints as a reporter, copy editor, feature writer and editor for publications as diverse as Fleet Street newspaper The Sunday Times, fashion bible Jones, media and marketing website Mumbrella as well as lifestyle magazines such as GQ, Woman's Weekly, Men's Health and Loaded. He joined Momentum Media in early 2020 and currently writes for Australian Aviation and World of Aviation.
Receive the latest developments and updates on Australia's space industry direct to your inbox. Subscribe today to Space Connect here.