Ahead of the Australian Space Summit 2023, Dr Newton Campbell said that the Moon to Mars initiative will spur organisations that are working with advanced robotics and mining to expand their capabilities.
"Investments by the Australian Space Agency and other organisations could ignite the workforce in ways that other projects quite frankly don't," he said.
"There's a labour shortage in these highly-skilled areas, but nothing ignites people's passion for science, technology, and engineering like space does."
His words come just a day after the federal government announced it will grant the Australian Remote Operations for Space and Earth (AROSE) consortium and the EPE and Lunar Outpost Oceania consortium $4 million each to develop prototypes for lunar rovers.
Its Moon to Mars initiative is a $150 million investment over five years to drive the growth of Australia's space sector, with its flagship 'trailblazer' element looking to support NASA's space exploration program and its plan to return humans to the Moon before exploring Mars.
At our Space Summit, Dr Campbell will discuss NASA's Artemis program and its potential to grow Australian space businesses and create new employment opportunities in STEM.
"A mission like this will shove the economy in that direction and push Australia to go after these endeavours," Dr Campbell reasoned.
Dr Campbell, who is originally from the US and is now based in Perth, said that the Apollo mission pushed the US economy into space, which incentivised businesses across many industries to invest in science and technology, and created highly skilled, generously remunerated jobs.
"Because of that investment, we saw a large chunk of society going into those fields, not just because that's where the money or opportunities were but also because that's where the interest was," he said.
"The hope is we can do the same thing here."
Dr Campbell argued that a diversified economy is critical instead of relying on a few key industries like mining.
"Space opens the door to a more sustainable economy, given the diversity of skills needed for this industry," he said.
"Space allows you to develop the capability to handle diverse and challenging problems, so you can adapt to any shifts in markets. It's future-proofing the workforce."
New space technologies and "spaceframe capabilities" (which can be tested in extreme environments) could also emerge from this mission, according to Dr Campbell.
This could help decarbonise the economy as equipment that is sent to space must be smaller and run on less energy "because you only have so much space to play with when you're riding a rocket", he added.
For example, the main source of energy for NASA's vehicle rovers on Mars is a multi-panel solar array.
"You are trying to exercise capabilities that would have high energy costs and produce waste on Earth. You don't have the time or mass to do that in space," Dr Campbell said.
"You must create capabilities that are very condensed but can still get the job done."
He concluded that space transcends political boundaries domestically and internationally and serves as a conduit between nations where other channels "tend to fail".
He urged Australia to assume a leadership role in the next stage of space exploration, particularly due to its ownership of the southern hemisphere
"Australia has a unique opportunity not only for economic growth but for its own pride," he said.
"Any investment implies that it has sufficiently developed to a point where it has the capability for advanced space exploration."
To hear more from Dr Campbell Newton about how Artemis will bolster Australia's space industry and inspire the Australian public to engage in space activities, come along to the Australian Space Summit 2023.
It will be held on Wednesday, 17 May at ICC, Sydney.
Click here to buy your tickets and make sure you don't miss out!
For more information, including agenda and speakers, click here.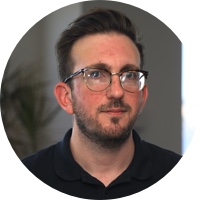 Adam is a journalist who has worked for more than 40 prestigious media brands in the UK and Australia. Since 2005, his varied career has included stints as a reporter, copy editor, feature writer and editor for publications as diverse as Fleet Street newspaper The Sunday Times, fashion bible Jones, media and marketing website Mumbrella as well as lifestyle magazines such as GQ, Woman's Weekly, Men's Health and Loaded. He joined Momentum Media in early 2020 and currently writes for Australian Aviation and World of Aviation.
Receive the latest developments and updates on Australia's space industry direct to your inbox. Subscribe today to Space Connect here.