Project manager Suzanne Dodd said the news "buoyed our spirits" and confirmed controllers will now try to regain control of the wayward spacecraft before a problem-solving reset in October.
It comes after NASA accidentally sent an incorrect command to Voyager 2 that tilted its antenna away from Earth, severing contact.
Regaining communication is tricky because the spacecraft is 19 billion kilometres from Earth, meaning signals take 18 hours to travel one way.
Teams hope an automatic spacecraft reset in October will allow them to regain control but will attempt to speed up the process.
"We enlisted the help of the [Deep Space Network] and Radio Science groups to help to see if we could hear a signal from Voyager 2," said Dodd.
"This was successful in that we see the 'heartbeat' signal from the spacecraft. So, we know the spacecraft is alive and operating."
The Deep Space Network (DSN) is NASA's international array of giant radio antennas that supports interplanetary spacecraft missions, operated by the Jet Propulsion Laboratory.
In total, the DSN consists of three facilities spaced equidistant from each other at Goldstone, near Barstow, California; Madrid, Spain; and Canberra, Australia.
Earlier this week, Glen Nagle of Canberra's Deep Space Communication Complex told the ABC that glitches happen from "time to time".
"It's always interesting when you have a spacecraft which is coming up to its 46th anniversary in a space mission only designed to last 12 years," he said.
"It is ageing and getting further away from us every single day. We do know we'll lose contact with the spacecraft sometime towards the end of this decade.
"We'll hear back from Voyager in October and continue this amazing journey across the solar system and beyond."
Voyager 2 is a probe launched by NASA on 20 August 1977 to study the outer planets and interstellar space beyond the Sun's heliosphere.
As part of the Voyager program, it was launched 16 days before its twin, Voyager 1, on a trajectory that took longer to reach gas giants Jupiter and Saturn but allowed for further encounters with Uranus and Neptune.
On 25 August 2012, Voyager 1 became the first human-made object to leave the solar system.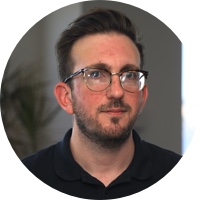 Adam is a journalist who has worked for more than 40 prestigious media brands in the UK and Australia. Since 2005, his varied career has included stints as a reporter, copy editor, feature writer and editor for publications as diverse as Fleet Street newspaper The Sunday Times, fashion bible Jones, media and marketing website Mumbrella as well as lifestyle magazines such as GQ, Woman's Weekly, Men's Health and Loaded. He joined Momentum Media in early 2020 and currently writes for Australian Aviation and World of Aviation.
Receive the latest developments and updates on Australia's space industry direct to your inbox. Subscribe today to Space Connect here.