Flinders University confirmed on Tuesday that it was the only South Australian university taking part in the federal government's $24.8 million Women in STEM Cadetships and Advanced Apprenticeships Program.
Flinders will receive 120 out of 600 national places for the program, which will provide recipients with a Diploma of Digital Technologies.
Flinders University's Professor Giselle Rampersad praised the announcement and outlined that the College of Science and Engineering had already admitted the first 27 female students into the course.
"We are excited to upskill teachers and industry women in STEM at Flinders University as part of the Diploma of Digital Technologies in collaboration with BAE Systems Australia, the Australian Technology Partnership and the federal and state governments, to grow the pipeline of women in STEM and inspire the next generation," Professor Rampersad noted.
"This directly and tangibly increases the number of Women in STEM – and there is a multiplier effect, as radically engaging with teachers in this program will hopefully lead to them inspiring their students into engineering. This would grow the much-needed pipeline for mega projects for the state and nationally.
"Currently women are under-represented in both engineering and defence, so this [is] a really significant boost to both areas. Statistics for women in engineering are at an unacceptable level of 16 per cent at its peak. Professionals Australia highlighted the under-representation of women in Defence, a low 14 per cent inclusion. These new placements are therefore important steps to ensure progress."
Alan Tudge, Minister for Education, confirmed the federal government increased the number of available positions from 500 to 600 due to high demand.
"We want and need more women in STEM, and increasing the number of places available in this program will help us move towards that goal," Minister Tudge noted.
"Getting qualifications in these critical areas will give participants important skills that can help them get ahead in their current role and put them ahead of the pack when looking for future jobs."
[Related: Government launches $1.3bn funding program for space sector]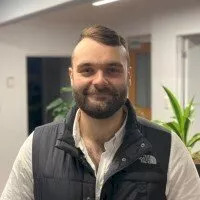 Liam began his career as a speechwriter at New South Wales Parliament before working for world-leading campaigns and research agencies in Sydney and Auckland. Throughout his career, Liam has managed and executed a range of international media and communications campaigns spanning politics, business, industrial relations and infrastructure. He's since shifted his attention to researching and writing extensively on geopolitics and defence, specifically in North Africa, the Middle East and Asia. He holds a Bachelor of Commerce from the University of Sydney and is undertaking a Masters in Strategy and Security from UNSW Canberra.
Receive the latest developments and updates on Australia's space industry direct to your inbox. Subscribe today to Space Connect here.