Space weather and events have captured the fascination of everyone in the space industry, from engineers and researchers right the way through the armchair spectators. It's easy to see why.
Charged particles can harm astronauts and disable computing equipment in space. It has encouraged space agencies and companies to be ever vigilant.
Yesterday, NASA confirmed that it has been able to locate the source one of the most elusive offenders – solar energetic particles (SEPs). Until now, scientists did not know from where on the sun the particles originate, and NASA further outlined that SEP events are difficult to project ahead of time.
Stephanie Yardley, astrophysicist at the University College London (UCL), noted, "We have for the first time been able to pinpoint the specific sources of these energetic particles."
To achieve this, NASA utilised a series of satellites across the solar system which form the Heliophysics System Observatory to observe the events.
The SEPs can either be gradual or impulsive, in which gradual SEPs can last up to days and are more sizable, whereas impulsive SEPs typically follow solar flares. Gradual SEPs pose a greater risk, and their source had remained a mystery.
David Brooks, astrophysicist at George Mason, has been researching the source of gradual SEPs.
"There is often less sulfur in SEPs compared to the solar wind, sometimes a lot less," said Brooks.
"This is a unique fingerprint of SEPs that allows us to search for places in the sun's atmosphere where sulfur is also lacking."
The research revealed that the SEPs have in fact travelled through the sun's closed magnetic field lines, surprising many scientists as solar winds typically follow open magnetic lines.
"People have already been thinking about ways it could get out from closed field – especially in the context of the solar wind," Brooks continued.
"But I think the fact that the material was found in the core of the region, where the magnetic fields are very strong, makes it harder for those processes to work."
While NASA notes that this is a critical scientific step, it will no doubt leave researchers scratching their head about how the SEPs can evade the magnetic field.  
[Related: NASA's Mars Helicopter sends first status report to home base]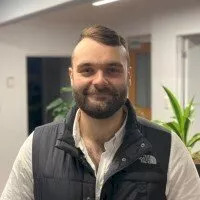 Liam began his career as a speechwriter at New South Wales Parliament before working for world-leading campaigns and research agencies in Sydney and Auckland. Throughout his career, Liam has managed and executed a range of international media and communications campaigns spanning politics, business, industrial relations and infrastructure. He's since shifted his attention to researching and writing extensively on geopolitics and defence, specifically in North Africa, the Middle East and Asia. He holds a Bachelor of Commerce from the University of Sydney and is undertaking a Masters in Strategy and Security from UNSW Canberra.
Receive the latest developments and updates on Australia's space industry direct to your inbox. Subscribe today to Space Connect here.