The $57 million MAVIS instrument will be built over seven years and will specifically remove the blurring caused by turbulence in Earth's atmosphere.
MAVIS principal investigator Professor François Rigaut, from ANU's Research School of Astronomy and Astrophysics, said, "The ability to deliver corrected optical images, over a wide field of view using one of the world's largest telescope, is what makes MAVIS a first-of-its kind instrument, and means we will be able to observe very faint, distant objects.
"We will be able to use the new technology to explore how the first stars formed 13 billion years ago, as well as how weather changes on planets and moons in our solar system."
The European Southern Observatory's (ESO) VLT is located on the mountain Cerro Paranal and consists of four separate telescopes.
Professor Rigaut added MAVIS will deliver images as sharp as if the telescope were in space, and three times sharper than Hubble.
ANU will lead a team that also consists of scientists from involves Macquarie University, Italy's National Institute for Astrophysics (INAF) and France's Laboratoire d'Astrophysique (LAM).
Professor Matthew Colless, director of the ANU Research School of Astronomy and Astrophysics, said, "ESO and Australia entered a 10-year strategic partnership in 2017, a partnership that the Australian astronomy community has embraced with enthusiasm.
"In return for building MAVIS, the consortium will get guaranteed observing time with the instrument, as well as a financial contribution from ESO for its hardware.
"From space, with the likes of the James Webb Space Telescope, and with ground-based facilities such as ESO's Extremely Large Telescope, astronomers will explore the Universe in more depth than ever.
"By delivering the sharpest view possible using visible light, MAVIS will be a unique and powerful complement to these future large facilities, which target infrared wavelengths."
MAVIS, which stands for Multi-conjugate-adaptive-optics Assisted Visible Imager and Spectrograph, will make full use of the VLT's Adaptive Optics Facility, which has powerful laser guide stars and an adaptive mirror that can be deformed hundreds of times per second to correct for the atmospheric blur.
MAVIS will include two more adaptive mirrors and other systems to better correct these distortions.
VLT's construction began in 1991 and its first observations were made in 1998. It's most notable discoveries include the first direct spectrum of an extrasolar planet, HR 8799c, and the first direct measurement of the mass of an extrasolar planet, HD 209458b.
The European Southern Observatory, meanwhile, is supported by 16 countries.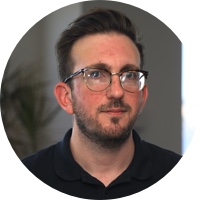 Adam is a journalist who has worked for more than 40 prestigious media brands in the UK and Australia. Since 2005, his varied career has included stints as a reporter, copy editor, feature writer and editor for publications as diverse as Fleet Street newspaper The Sunday Times, fashion bible Jones, media and marketing website Mumbrella as well as lifestyle magazines such as GQ, Woman's Weekly, Men's Health and Loaded. He joined Momentum Media in early 2020 and currently writes for Australian Aviation and World of Aviation.
Receive the latest developments and updates on Australia's space industry direct to your inbox. Subscribe today to Space Connect here.